Discover first-hand the most complete packaging line at the SIMA 2023 event
Latest packaging technology, 4.0 connectivity and the most efficient end-of-line machinery…. These are some of Innova Group's standards and will be on display live at the machinery showcase at the SIMA 2023 event.
Innova Group invites you to discover first-hand a complete packaging line for ceramics at the SIMA 2023 exhibition that will take place from February 27th to March 10th at Kerajet's facilities in Castellón (Spain). The open-door technology exhibition will be attended by several leading Spanish ceramic machinery companies such as Kerajet (host of the event), Innova Group, Chumillas Technology, Errece, Maincer, Sigma Diamant and Keeltek engineering, among others.
The most complete ceramic line by Innova
At the SIMA event, a complete packaging line manufactured entirely by Innova and comprised of load securing, stability and protection systems will be shown live. The line on display will include vertical and horizontal pallet strapping systems with their corresponding accessories, Innova's high-performance pallet stretch wrapper, and the innovative Stretch Hood pallet wrapping system, as well as the conveyor line and other end-of-line accessories.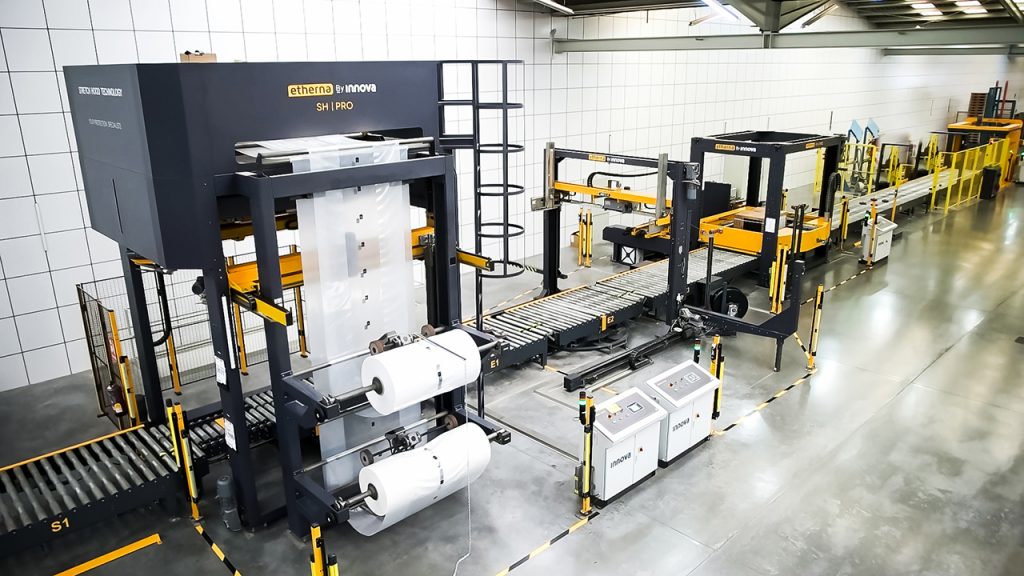 Precisely the Stretch Hood system is one of the most outstanding ceramic packaging solutions at the SIMA exhibition, as it is presented as the most efficient and sustainable pallet packaging system, reducing plastic packaging and CO2 emissions. Numerous customers in the ceramics sector are already using Innova's Stretch Hood packaging solution at the end of their lines, with which they have been able to optimize their production, save on consumables and improve the presentation of their products.
The Spanish ceramic sector is committed to more innovative and efficient technologies, both in its production and in its end-of-line, and proof of this is the confidence in the Stretch Hood system and specifically in the Innova brand.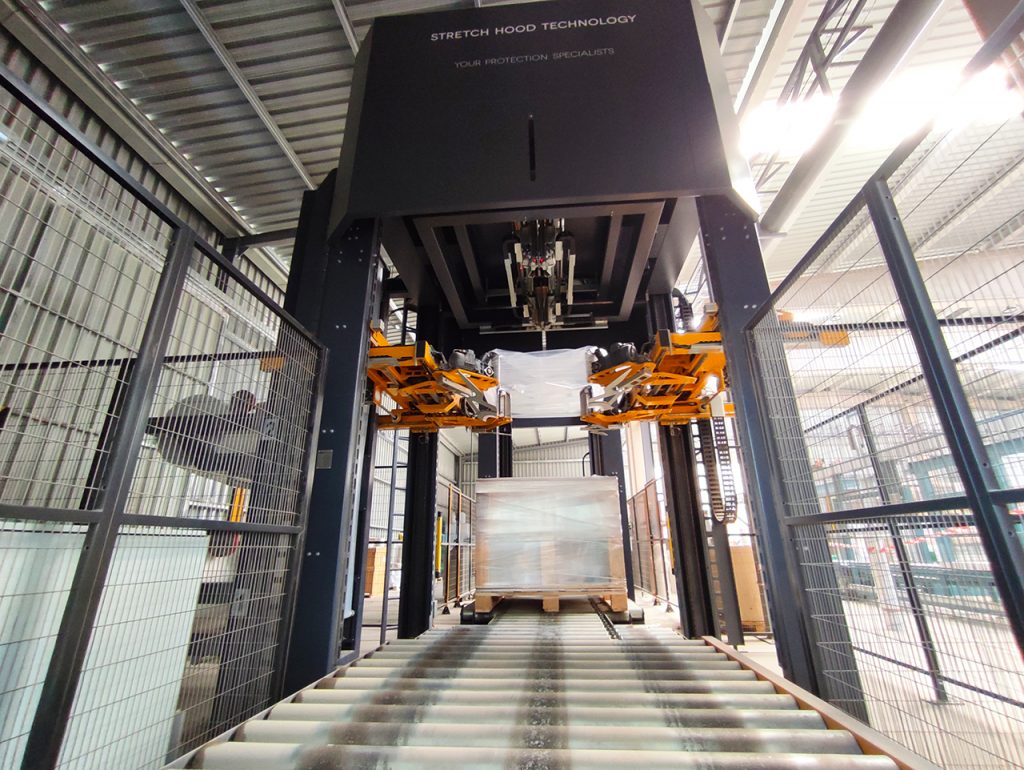 Innova's packaging line, a benchmark in the international ceramic industry
The packaging line presented at SIMA 2023 is an example of a combination of the most requested packaging systems for the ceramic end-of-line. With more than 100 ceramic installations in large groups, Innova Group is already synonymous with a reference brand in ceramic end-of-line packaging.
In its trajectory of only 20 years as a manufacturer, Innova has become a leading supplier in the Spanish tile sector, with a 90% share of automatic ceramic packaging lines. In addition, Innova is already a clear ambassador of the Spanish technological brand (Spanish Ceramic Technology) in Brazil and Latin America. Proof of this is that Innova is one of the most specialized manufacturers in the ceramic end-of-line, offering 4.0 automation and its own developments to solve the packaging needs of the sector.
With "Made In Castellon" manufacturing, and through a network of subsidiaries and distributors, Innova already works with the main groups in the world ceramic manufacturers ranking, such as Mohawk Industries Inc (Mexico and Brazil), Grupo Lamosa (Colombia), Ceramica Carmelo Fior (Brazil), Grupo Pamesa (Spain and Brazil), Grupo Fragnani (Brazil), Celima Trebol Group (Peru), Vitromex (Mexico), Elizabeth (Brazil), Grupo Porcelanosa (Spain) and Grupo Argenta (Spain), among others.
The advantages of Stretch Hood, together with Innova's experience, innovation in ceramics and know-how, have been decisive for the sector to choose the Spanish firm as a partner for its end-of-line products. Thanks to R&D and the continuous improvement of its machinery, Innova responds to the needs and demands of the tile industry and anticipates its requirements and trends with the development of new packaging systems.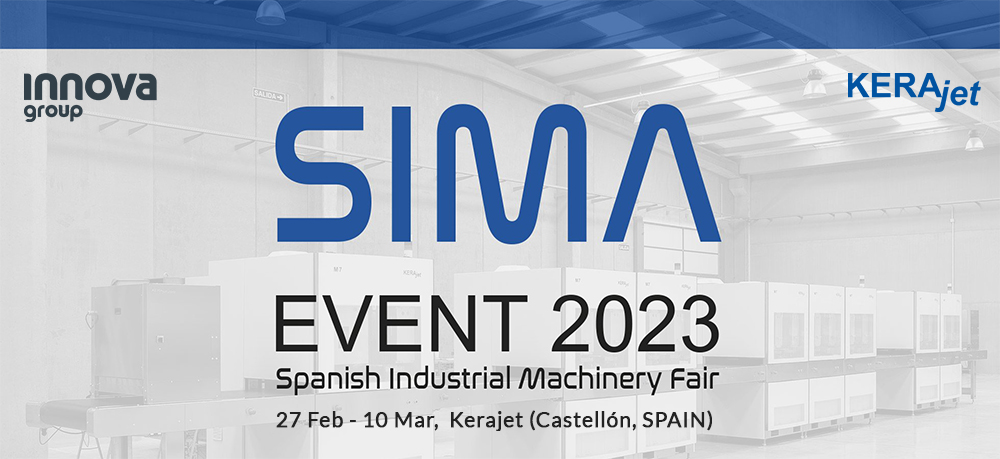 Register for the SIMA 2023 event
Visit first hand the most complete line of ceramic packaging!
In order to attend the SIMA exhibition we need you to book your appointment through the following form. This is a totally free event and is only accessible after registration at the following link:
SIMA 2023
27 Feb – 10 Mar
Kerajet (Almassora – Spain)

See you at SIMA 2023!