Forn&Cer 2019: Innova presents its most specialized packaging systems in the Brazilian ceramic sector
The Brazilian ceramic sector demands more innovative, connected and efficient packaging technology to solve its problems of cargo protection and security in transportation and storage. This was one of Innova's most important conclusions at Forn&Cer, the International meeting of suppliers for the Brazilian Ceramic and Mining Industry, held from June 11 to 13 in São Paulo. In Forn&Cer we exhibited, together with our Brazilian partner Servitech, the advantages of the Stretch Hood packaging line and our specialized ceramic strapping solutions, such as the automatic strapping machine for boxes.
Specialized Ceramic Packaging Machinery
The ceramic packaging line presented at Forn&Cer consists of the Stretch Hood wrapping system plus its fastening and compacting complements and is designed to offer the best protection and safety to the ceramic palletized load. In fact, Stretch Hood is a system already acclaimed by the Brazilian market for its advantages in load protection, film savings, sustainability, transparency and quality of the final packaging. The Stretch Hooder can wrap up to 150 pallets/hour, with a line fully integrated with the existing systems in the ceramic plant and connected to its intelligent warehouse, in the context of Industry 4.0.
Pamesa Do Brasil has already a complete ceramic line by Innova, with which it has managed to improve the quality and protection of the packaging, while automating even further its end of line. With the installation of the line in 2018, Pamesa leads the Brazilian ceramic sector in its commitment to innovative technologies such as Stretch Hood for its final packaging.
Strapping solutions for ceramics
In addition to showing the advantages of the packaging line, Innova also showed on site specialized ceramic strapping solutions such as the automati strapping machine for boxes. Visitors to Forn&Cer were able to see live at the Innova and Servitech stand how the strapping machine works. This strapping machine stands out for its efficiency, speed and adaptability, as it allows for 5 straps per minute. In addition, strapping is carried out by resistance welding and allows the strap tension to be adjusted according to the load to be strapped. This automatic strapping system requires minimum maintenance and is distinguished by the high performance and efficiency of the entire packaging machinery line ETHERNA by INNOVA.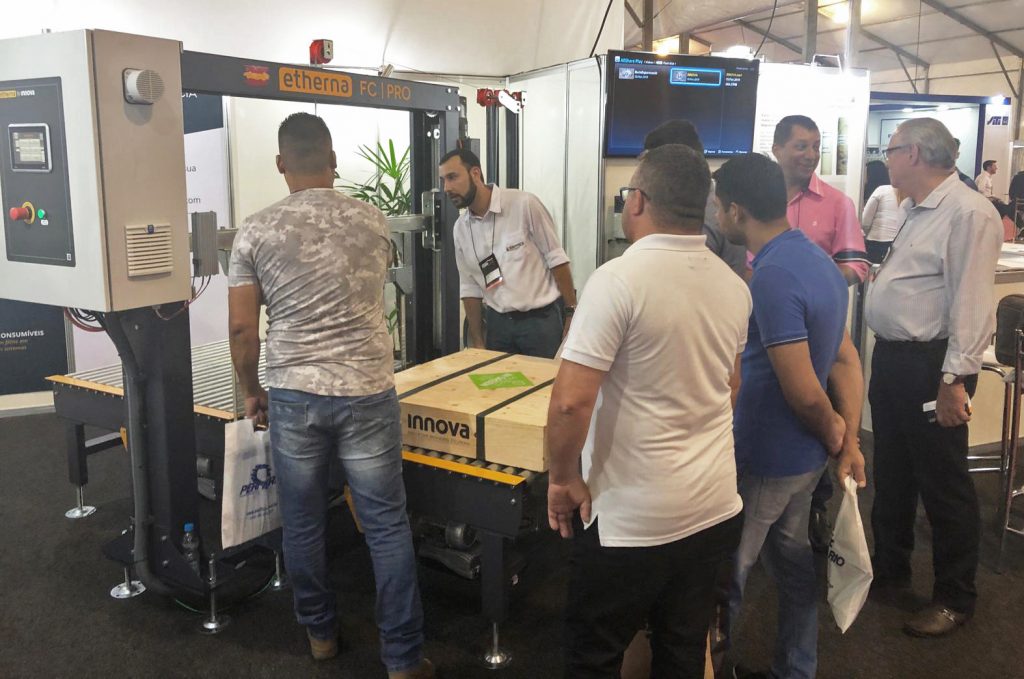 Innova Technology. Servitech Support
Forn&Cer Innova exhibited its solutions together with its partner Servitech, highly specialized in ceramic machinery and with a long trajectory and multitude of clients in the country. The Innova-Servitech binomial is one of the keys to the proper functioning of Innova's packaging technology in Brazil. Thanks to this coordination, ceramic customers and other sectors can obtain the highest quality in Spanish packaging technology with a dedicated local maintenance and support from Servitech.
The Innova and Servitech Support program includes preventive maintenance services, spare parts stock in Brazil, quick response in repairs at the customer's facilities and finally monitoring and diagnosis of incidents by remote control from Innova's headquarters. Servitech also carries out technical-commercial consulting for industrial packaging projects, from the different Servitech delegations in the country.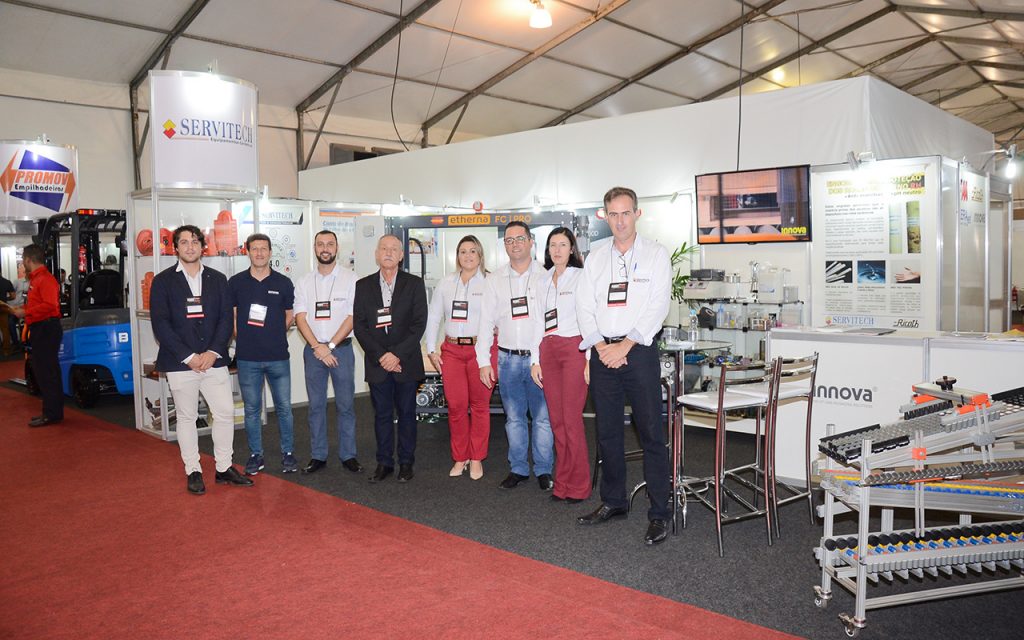 Thanks to visitors, customers, collaborators and partners for your visit at Forn&Cer! See you next time!
#WeAreYourPartner
#WeAreInnovaBrasil