Innova will exhibit at Expo Revestir 2017 Brasil with its partner Servitech
The fifteenth edition of Expo Revestir is being held from March 7th to 10th in São Paulo.
Expo Revestir is the reference trade fair for trends in coatings and paving, sanitation, faucets and finishes in Brazil. The fair also hosts the international forum of architecture and construction. The expo is a meeting point for both local and international manufacturers, with a significant Spanish presence.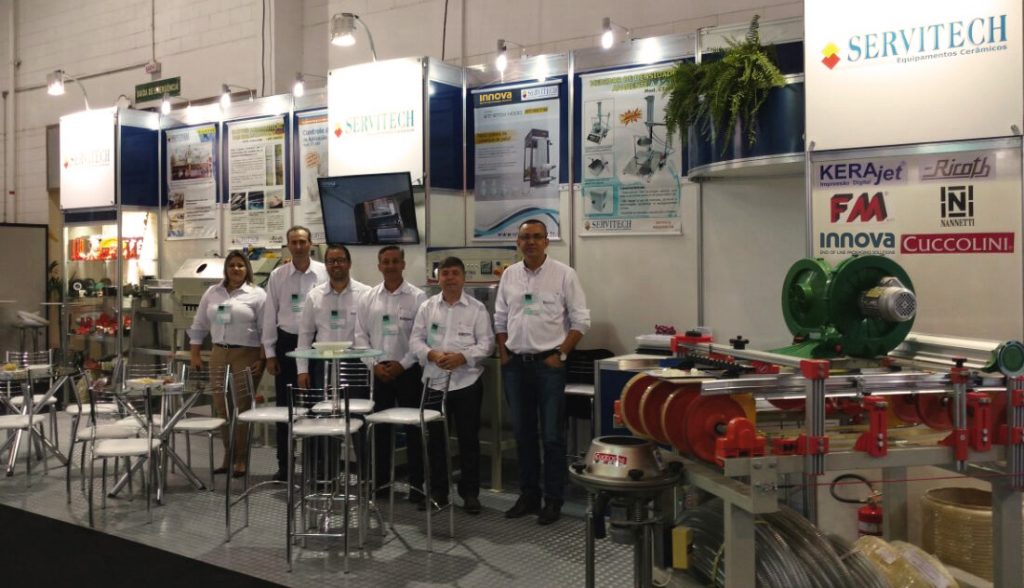 For this edition, INNOVA will be present for the first time alongside our Brazilian distributor Servitechbringing all our experience as leaders in end of line solutions in the construction materials sector to the table. While at the same time demonstrating our sensitivity towards maximum protection of the products. In an event where finishes are the main focus for visitors, INNOVA could not miss out, since we know how important it is, and care about, preserving an excellent image of the products when they reach the client.