Innova México: We reinforce our presence with the opening of our branch in Querétaro
We are proud to announce the opening of our new filial company in Mexico: Innova End of line Packaging Solutions México S. de RL de CV. Our Objective: to offer a Support Service of proximity and total implication with the Mexican market. Our Mission: to improve the competitiveness of Mexican companies, optimizing their end of line with the most efficient packaging technology. We invite you to discover our project in Mexico!
From the facilities of our branch in Querétaro (Bajío), Innova will offer technical support and immediate spare parts services as well as technical advice on industrial packaging projects throughout the country.
The opening of our Mexican company in 2019, consolidates a work of several years of presence in the country through our network of distributors, participation in fairs such as Expo Pack and a variety of projects installed in large Mexican companies.
Innova, at the service of a multisectorial industry
Innova Mexico has already numerous clients from various sectors with whom it has carried out end-of-line packaging projects. Mexico has a multisectorial productive industry focused on exports, of which 80% are made to the United States, a destination with high demands for cargo protection, transport safety, quality and care of the corporate image.
In this context, more and more Mexican multinational companies are looking for solutions and advanced final packaging technologies that allow them greater security and protection in their logistics and transportation. Proof of this need is the diversity of sectors with whom Innova is working in the country. Numerous companies have already proven the added value provided by Innova solutions and specifically Stretch Hood packaging system.
Innova has recently carried out projects with several companies such as Grupo Libbey México (glass), Vitromex (ceramics), Daltile-Grupo Mohawk (ceramics), Grupo Nutec (animal feed) or Grupo Kuo – Resirene (chemical), among other large companies. It should be noted that all final packaging projects implemented in Mexico have benefited from a Stretch Hood wrapping system, highly valued by Mexican companies for its advantages in total protection and quality. These end-of-line projects have been possible thanks to the fluent communication of the entire Mexican team (commercial and technical) to ensure the satisfaction of our customers.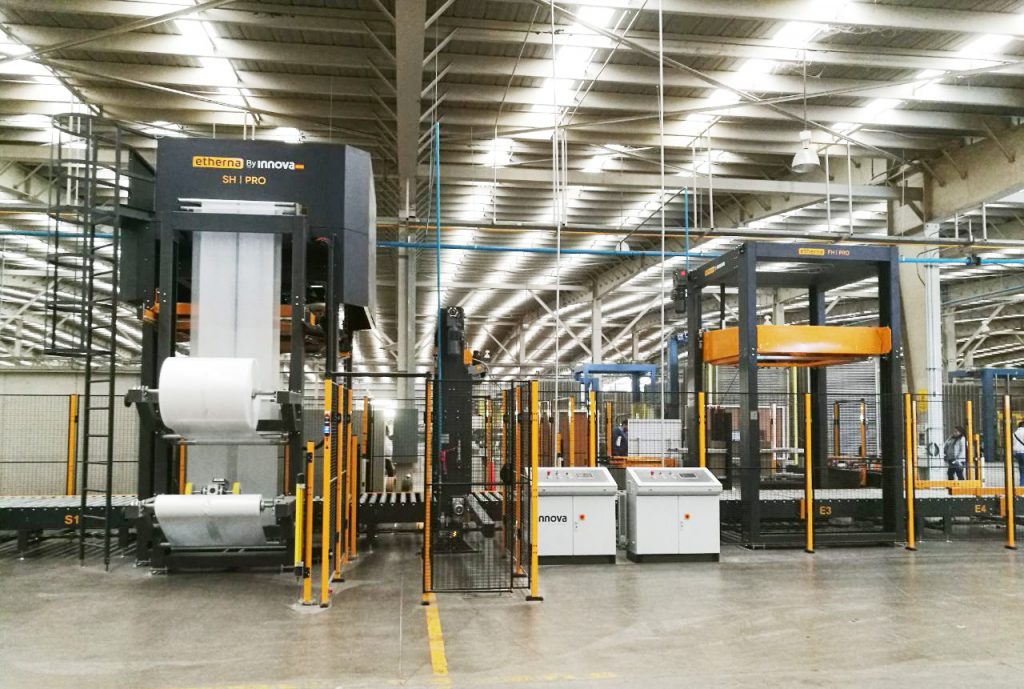 Our Mexican Innova DNA
Innova's branch in Mexico is born with the spirit and innovative DNA that characterizes all our activity. In this sense, one of the main pillars of our philosophy is to offer a complete technical support service. This support service is offered through Mexican technical specialists and includes preventive and predictive maintenance programs, stock of spare parts with rapid supply and repairs and technical assistance at the customer's facilities. In addition, Innova's Support service provides remote monitoring from offices in Mexico and Spain and incident diagnosis by remote control.
Another important component of our DNA is that of technological innovation. From Mexico we offer technical advice and studies of improvement and innovation in technological projects. In all projects there is the facility to test the Stretch Hood packaging for different types of product in the InnovaLAB test area. We also offer our customers feasibility studies and analysis of their Stretch Hood packaging project.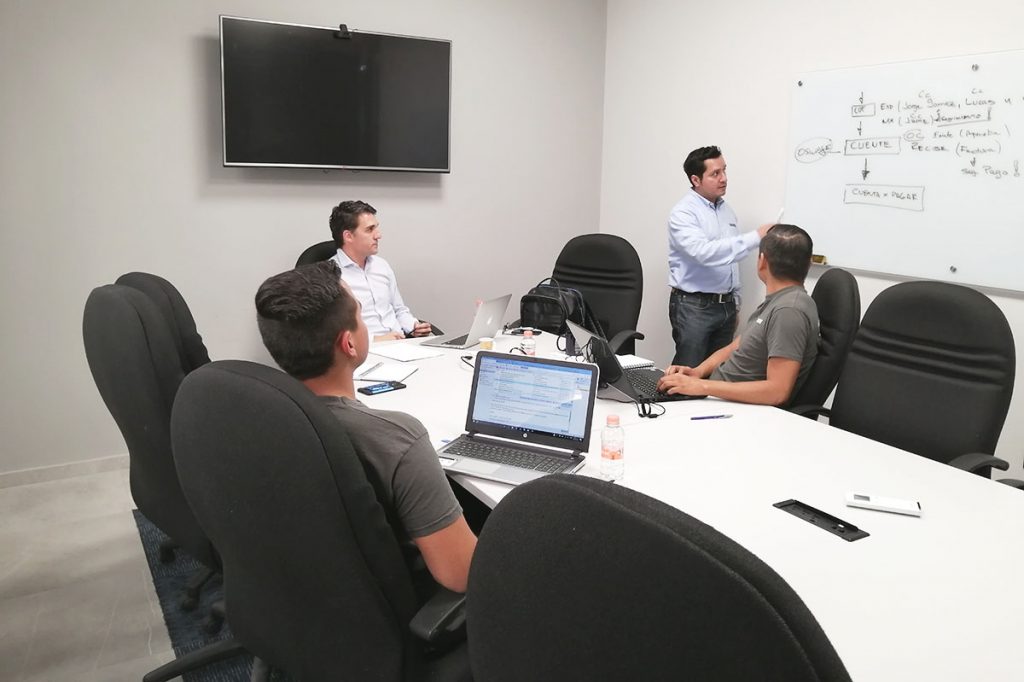 In short, the new Mexican subsidiary of Innova has been created with the determination and spirit of Innova to offer the best service and the best packaging technology to our customers.
Our CEO, Raúl Calvo, stated so too:
"For Innova, the opening of this filial company is a confirmation of the commitment with our Mexican clients and the mission we have been carrying out for more than 6 years to approach the Stretch Hood technology to the country. In this sense, we would like to thank all our clients, partners and collaborators for their trust in Innova during these years. Thanks to them, the creation of this subsidiary has been possible!"
#WeAreYourPartner
#WeAreInnovaMexico