Innova enters the Coca Cola universe
From September 6th to 8th, Innova was invited to participate, as specialists in the protection of palletized loads, in the XI Supply Chain Symposium that Coca Cola celebrates annually, bringing together the executives of the group from all over the American continent (particularly Mexico, Colombia and USA) in order to discuss improvements in the supply chain that would have a direct influence on consumer satisfaction.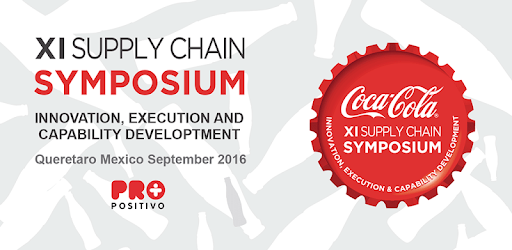 This edition was celebrated in the city of Queretaro, where our commercial force in the area, led by Oswaldo González, has been present with a stand where we highlighted the value of our advanced technology for cold packaging, Stretch Hood, and the technology that Coca Cola currently uses: automatic wrappers.
For Innova, the experience has been very positive. Not only for the opportunity to speak to the decision makers at Coca Cola, but also because new doors have been opened for collaboration with other suppliers of the group, thus supporting the solidity of our project in South America. We feel comfortable in an environment where words such as technology, excellence, continuous improvement and environmental protection emerge each minute and that is what we have found.
We have come home with positive sensations, a lot of work to do and with hope to return next year. Of course, we are very grateful to Coca Cola for allowing us to form part of their universe and to "taste the feeling".