INNOVA, recognized innovative business by Spanish Government
At INNOVA, we are firmly convinced that innovation is not only something to be developed, but an attitude.
As such, we recently obtained the "INNOVATIVE SMB Seal" award granted by the Department of Economy, Industry, and Competitiveness of the Spanish Government. Decisive factors in achieving this award include having put end-of-line solutions with large technological components on the market, always with an eye on efficiency; being immersed in R+D projects at the Center for Industrial Technology Development (Spanish CDTI) and other technological innovation organizations; and having a young, dynamic team dedicated to R+D.
Innovation in Industrial Design
Additionally, implementing SOLIDWORKS PDM Professional CAD Editor into our software design department has enabled us to have a more functional multiuser environment, offer more dynamic and efficient designs, and carry out more effective information management, all of which have direct repercussions on achieving faster response times for our clients. Mission complete, thanks to being accepted by the European Regional Development Fund (ERDF) operational programme, channeled through the Valencian Institute for Business Competition (Institut Valencià de Competitivitat Empresarial [IVACE], per abbr. in Valencian).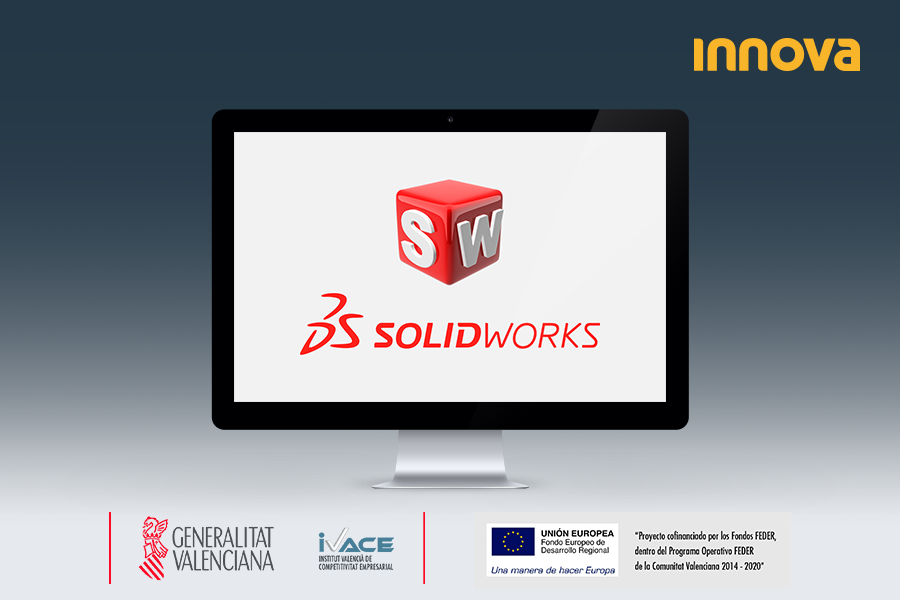 At INNOVA, we are prepared for the future and intend to change it. Are you coming with us?