Stretch Hood by Innova succeeds in Expopack Trade Show 2014
After his first appearance as an exhibitor at ExpoPack, INNOVA MAQUINARIA successfully closes 4 intense days of the Fair. Where our Stretch Hood System was one of the most innovative technologies.
Thousands of visitors attended this meeting of the Latin American packing and packaging sector. Where industry professionals and the most important companies in the international scene came to know all the developments presented.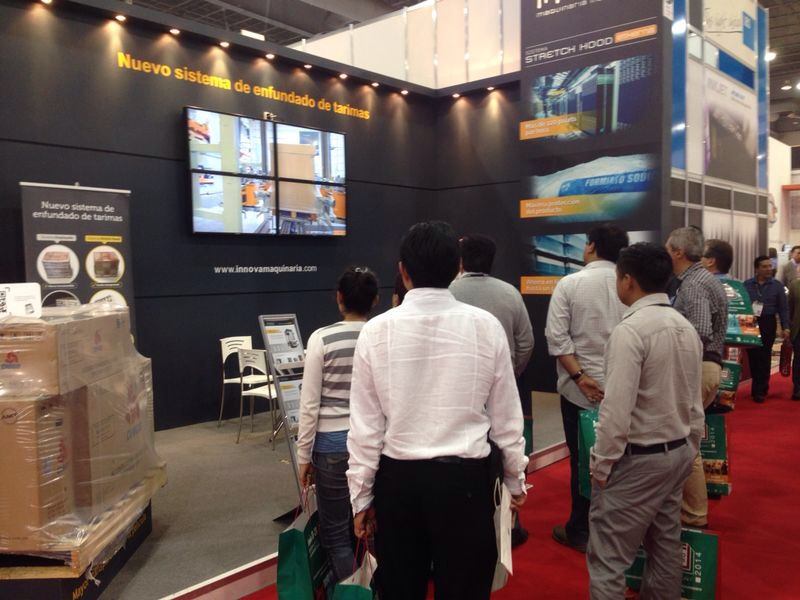 The influx of people and activity in our booth, has proved most satisfactory to our CEO Mr. Raul Calvo, who was present enabling strengthen relationships with customers, suppliers and Latin American sales agents, as well as creating new business relationships.
The presentation of our technology was placed in an open and elegant space. Where were presented the main ideas and advantages of our Stretch Hood System, all designed to capture the attention of visitors. To do this, the display of our machines was supported by the projection of audiovisual media, which helps implement to perfection its actual performance in companies, already installed.