Innova collaborates with the Master on Packaging Technologies at ITENE
The ITENE Foundation (Technological Institute of Packaging, Transport and Logistics) has held a highly successful 11th edition of the Masters on Packaging Technologies through which they prepare young professionals in the packaging sector to detect market opportunities and to face the new technological challenges.
INNOVA, in its constant development with all of its top-level partners, collaborates with ITENE and is involved in the training of young professionals. In this way, David Lara, R&D manager at the company, has provided training related to the various packaging technologies applied to palletized loads.
INNOVA is in constant growth and focuses on talent. We seek innovative young people for our R&D and Continuous Improvement Department that contribute to our passion to exceed.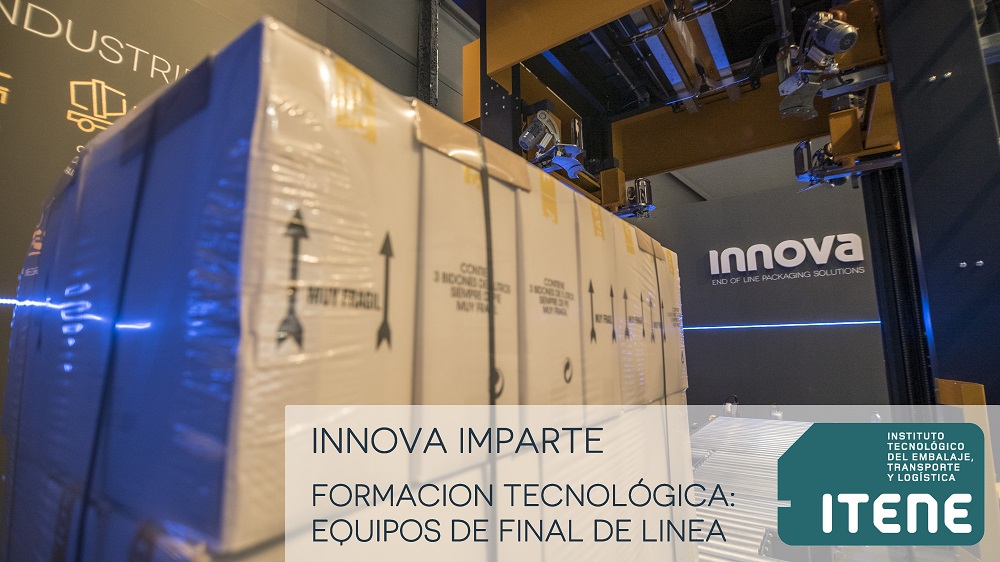 We are a young, talented and very techy team? Do you want to join us?
Send your CV to: info@innovamaquinaria.com