Opening of our new Pallet Packaging Test Area: INNOVAlab
In a continuation of its pioneering spirit, this time Innova Maquinaria is hailing INNOVAlab as the latest development for 2016.
This is a facility for simulating palletized loads, based on Stretch Hood technology and consists of four tests:
Stability: Analysis of movements by the packaged load.
Movements: Simulation of the behavior of the pallet during transport.
Impacts: How the products react to unexpected impacts.
Waterproof: Checking packages under conditions of water and rain.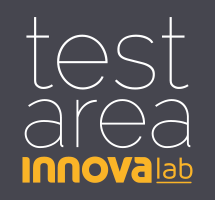 All the above is of interest to its clients, given the importance placed on the merchandise being appropriately transported and arriving in perfect condition.
Therefore, by once more embracing flexibility and customization during the course of its activities, Innova Maquinaria has drawn even closer to its clients to find out their needs and provide completely customized solutions. By optimizing their processes and costs and carrying out the commitment to sustainability and efficiency in consumables, energy and schedules.