Cerpa cerámica achieves greater production efficiency thanks to Innova's conveyor line
The number of companies that rely on INNOVA to carry out their end-of-line projects continues to increase. This time we have had the pleasure of collaborating, for the first time, with CERPA CERÁMICA, at their installations in Onda (Spain).
CERPA had installed a new rectification line, and transferring the palletized loads to their warehouse on the second floor meant a high cost in terms of energy, staff and time.
They requested a COMPREHENSIVE solution, and we developed a project that involved linking the end of their new line with the warehouse. An automatic pallet-elevation system was designed with this in mind, to carry the stock to the warehouse above. 90º rotating platforms were installed and a 30 meter long conveyor line that is motorized for accumulation, extraction and issuance of pallets.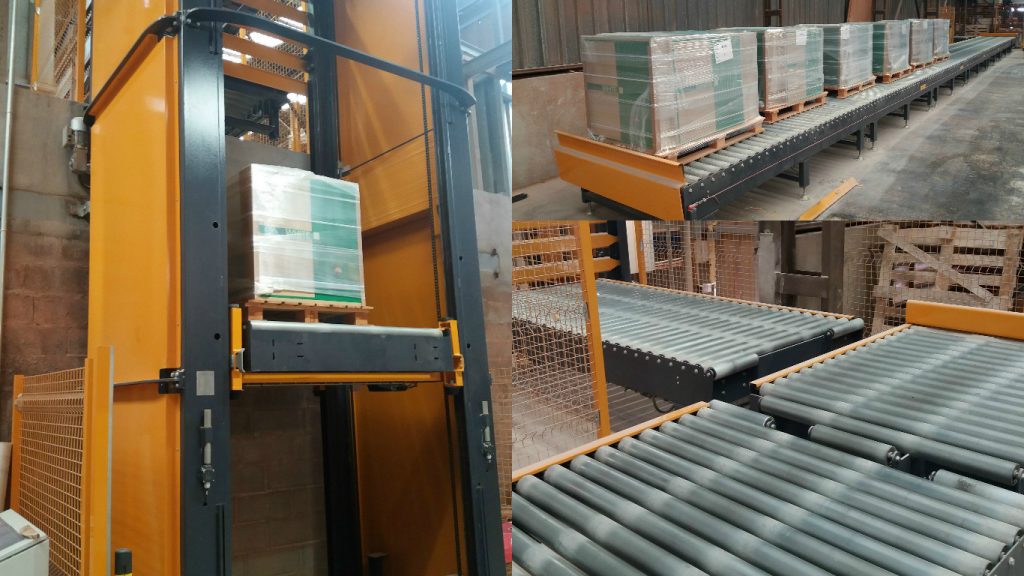 After a 2 and a half month manufacture process, we sent our technicians to carry out the installation and set-up, with excellent results. So, we have achieved our goal: total client satisfaction.
From INNOVA we'd like to thank CERPA for trusting us with the project.