Colorker increases its production with Stretch Hood Packaging line
INNOVA MAQUINARIA began 2017 by sharing one of its latest assemblies in the company Colorker, implemented in its facilities in the town of Chilches (Castellón, Spain).
Due to increased production, Colorker required a new line that would cover its needs. At Innova, a customized solution was developed through a cold packaging line with Stretch Hood technology that permits: coverage of the need to increase production, reduce packaging costs and adapt the packaging to the variety of pallet formats.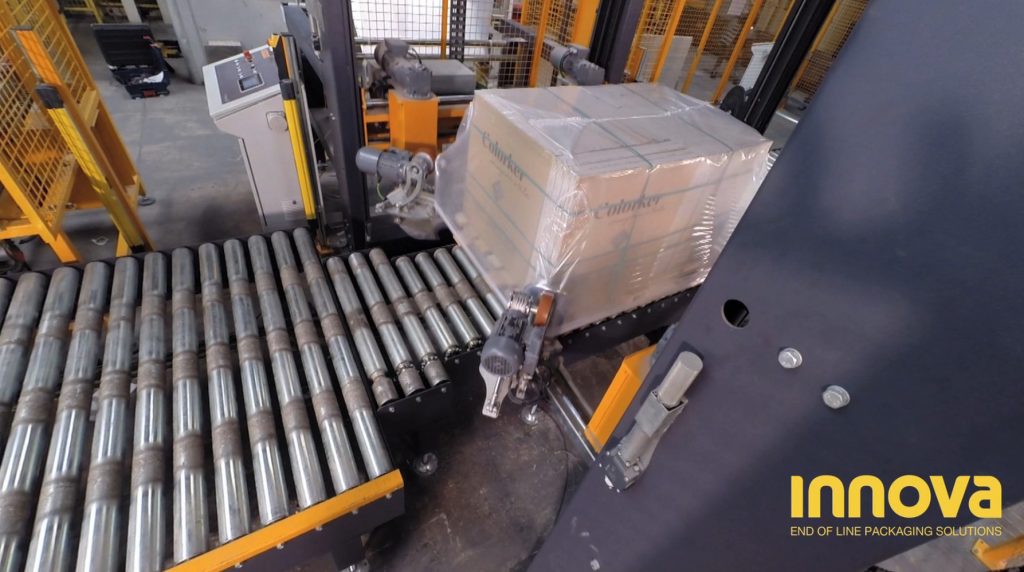 This is a brief summary of the project:
An LGV deposits the pallets on an entry line consisting of 10 chain conveyors with automatic deviation to two packaging lines.
Next, a horizontal strapping machine carries out compacting, which secures the load through various horizontal straps.
Later, a vertical strapping machine provides greater support for the load, securing it to the base of the pallet and carrying out strapping in two different positions.
Finally, the pallet packaging machine with Stretch Hood technology provides maximum airtightness to protect from external climatology agents, safety and protection of the palletized load.
At INNOVA, we continue working to offer personalized solutions for all of our customers.