Vitromex installs its first Stretch Hood packaging line specialized in Ceramic
Vitromex is one of the leading Mexican companies in the ceramic sector, with over five production centers, and has the largest ceramic press in all of South America to date. The company has entrusted Innova to undertake its first installation with the shrink hooding technology, Stretch Hood, for the plant in San José de Itúrbide.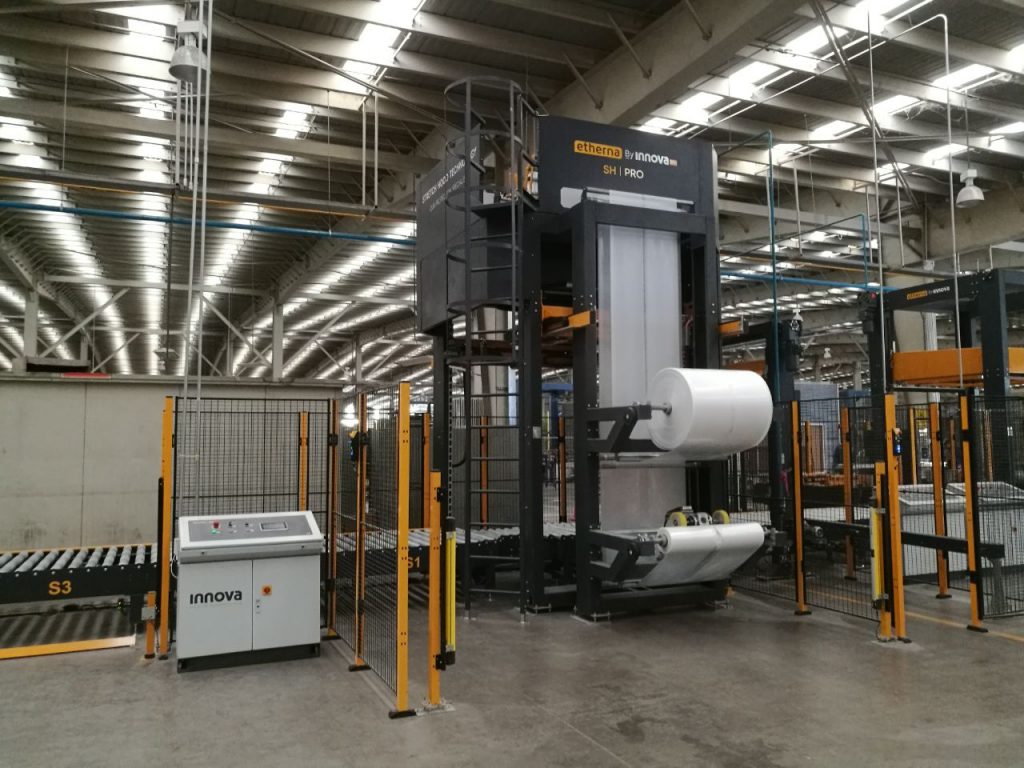 Vitromex' challenge
Vitromex was using the thermo-shrink wrapping system that reached 30 pallets/h. and required different technical standards:
To achieve greater packaging capacity. With the SH|PRO line they could reach up to 150 pallets/h.
To achieve total protection from external agents as the storage of the pallets takes place outdoors and lifting the covers was sometimes difficult.
To remove combustion problems that made holes in the pallet and would disappear with shrink hood technology.
As these are very heavy loads, they can only be handled with forklifts. The Stretch Hood film fully adapts to the load underneath the base of the pallet, thus permitting entry of the forks and avoiding perforations that make it lose stability.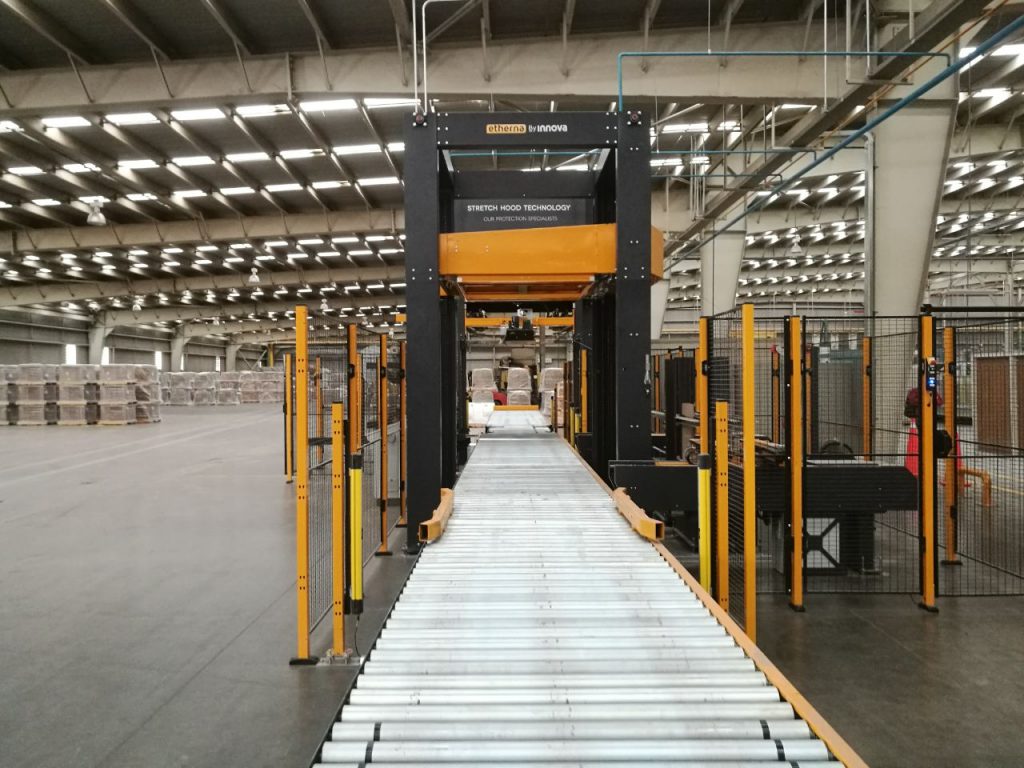 Sharing the assembly days with their team was a fantastic experience and we hope to see you again in the second installation organized for this month in the San Luis Potosí plant.
Thank you Vitromex for relying on Innova!