Porcelanosa perfects its logistics centers with a complete Packaging Line
Porcelanosa, a leading company in the ceramics sector, has chosen to include a complete packaging line from Innova Maquinaria in its logistics center. Its automated warehouse has the largest capacity in Europe and is further improved by the highest quality and most advanced technology in the sector.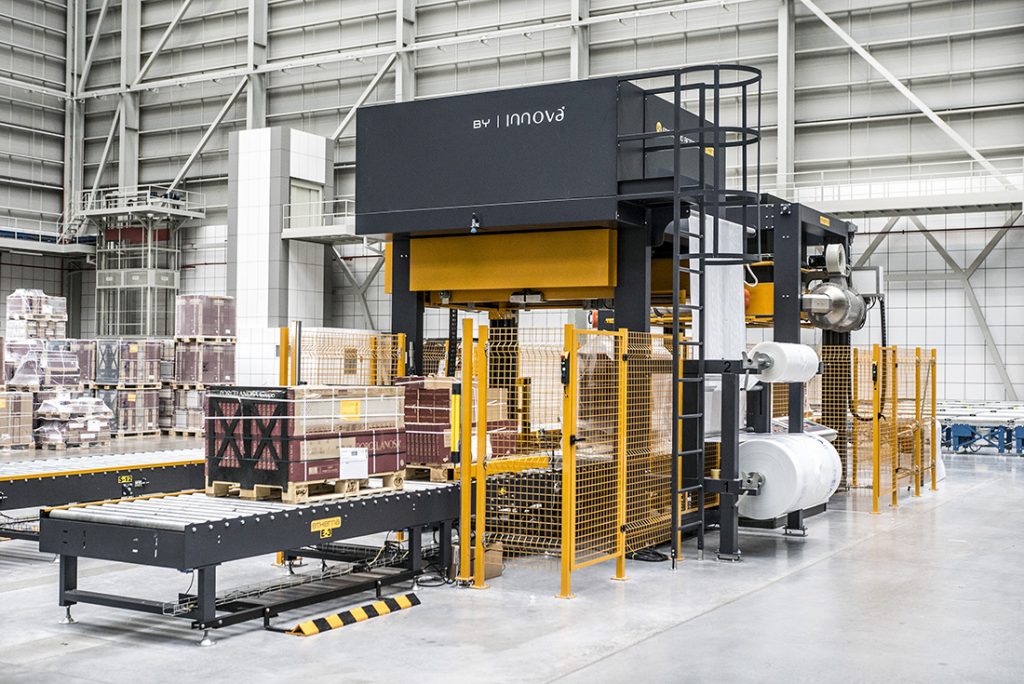 This means that its intelligent warehouse has completed its processing facilities and can serve over one hundred countries where the Group's products are distributed. Once more, it has trusted in Innova Maquinaria as its end-of-line provider.
This has allowed both companies to continue forming closer commercial ties, as Innova Maquinaria is responsible for ensuring the quality and constant innovation of its processes and meeting the needs of the Group in a highly personalized manner.