Innova will present the new Stretch hooder at Expo Pack 2016
Innova Maquinaria's drive into international expansion continues by taking part in the EXPO PACK 2016 fair, the most important in the packaging and processing sector in Latin America, held from 17 to 20 May at the Bancomer Center in Mexico City.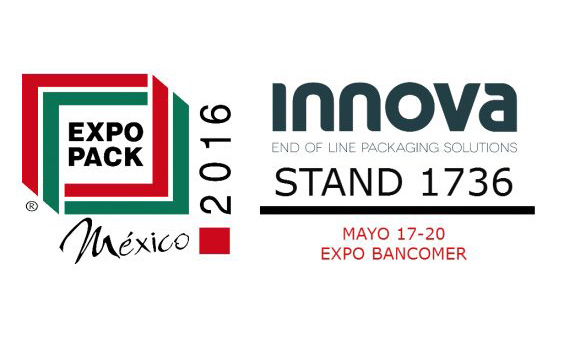 Backed by past experience, Innova is presenting its latest 2016 model of the Stretch Hood packaging machine, with an emphasis on high productivity, cost saving and its leadership in the packaging market over the large number of other companies at the fair.
By showcasing its most differentiating feature, adaptability and flexibility, Innova is providing its clients with the opportunity to find out about these improvements from its experts on stand 1736 in the Spanish pavilion.