Stretch Hood for Biomass: the most sustainable pallet packaging for pellet eco-fuel
In recent years the industry of Biomass and wood pellets has established itself as the sustainable fuel of choice in homes and businesses. One of the most important requirements in the storage and transport of pellets is the total protection of the product pallet from external agents. Innova's Stretch Hood packaging system is the solution that offers the best protection to the Biomass sector, as well as contributing to its goal of sustainability with a reduction in costs, consumables and energy.
Stretch Hood, the best protection for pellet bags
Unlike other similar packaging solutions used in the industry, such as wrapping, Stretch Hood performs a hood wrapping that adapts and covers the entire surface of the palletized goods. With a single layer of tubular film it protects the entire product without the need for additional plastic wraps or a cover on the top of the pallet to shield it from rain and other external agents.
Stretch Hood is also a safer system for biofuels compared to the Heat Shrink system as it does not need to apply heat.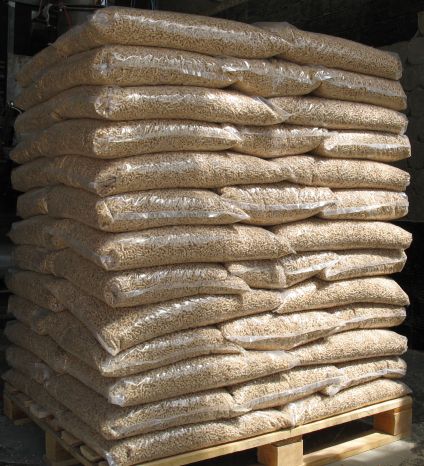 5 keys to the Stretch Hood packaging system for Biomass:
1. Total product protection
Stretch Hood guarantees the total protection of the pallet, with the combination of the wrapping, which completely seals the load, and the specific characteristics of Stretch Hood film. The film contains barrier properties that provide protection against agents such as humidity, rain, dust or even UV rays.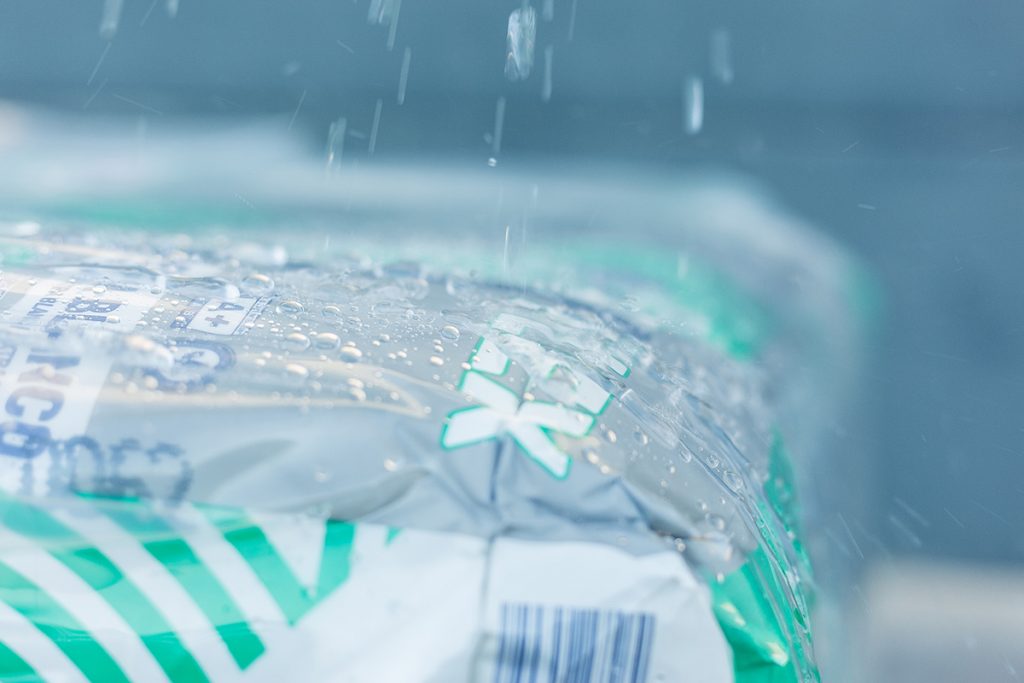 2. Savings in consumables
This system saves consumables and energy, as well as eliminating waste considerably. Stretch Hood can reduce film consumption by up to 50% compared to other solutions as it only uses the strict and necessary amount per wrapping.
3.  Optimization of Pallet packaging
Innova's Stretch Hood system is designed to automate the final packaging process even more, as it can handle 150 pallets/hour. In addition, Stretch Hood is integrated into an end of line fully connected to the pellet manufacturer's intelligent warehouse or logistics system.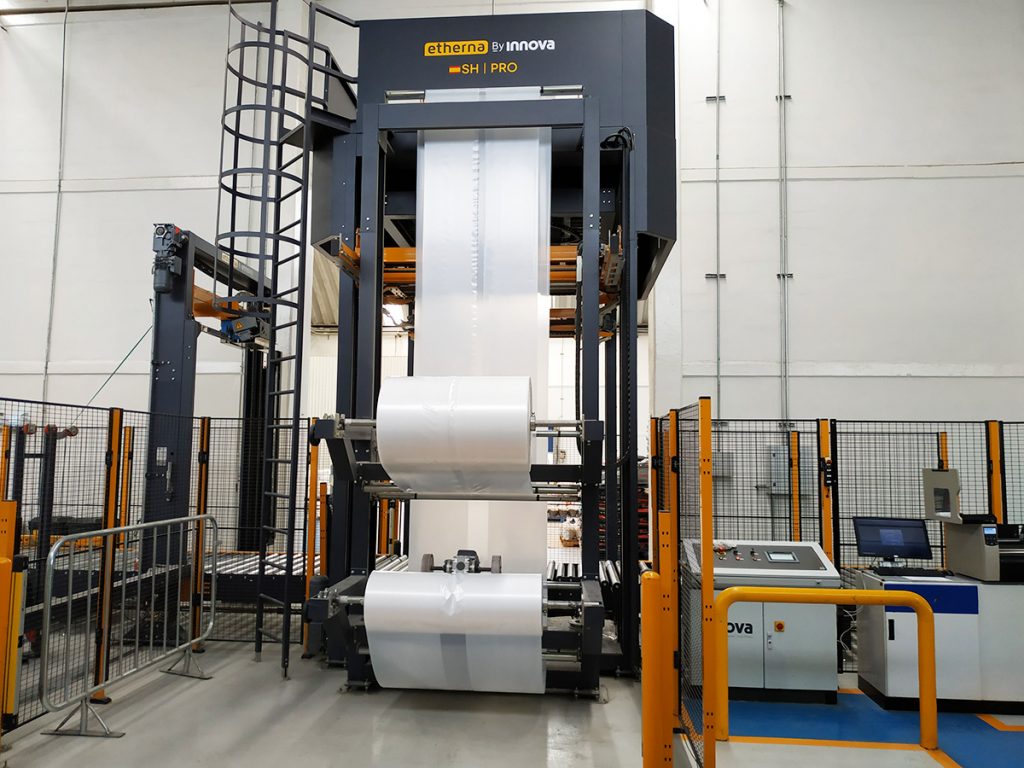 4.  Transparency and quality finish
Stretch Hood provides superior quality final packaging with full product transparency. Using only one wrapping, there are no folds, excess layers or plastic residues. This is why this system offers added value to the product and to the brand of the biofuel manufacturer, as well as allowing legibility and traceability of codes for transport and logistics.
5. And also… sustainable with the Environment
Innova's Stretch Hood system is the most energy-efficient and sustainable pallet packaging solution. Its high-efficiency technology reduces CO2 emissions and only uses the amount of film needed for each pallet, avoiding plastic waste. Innova also carries out a permanent eco-advice service, recommending 100% recyclable consumables to its customers.
Innova also has experience in agrifood sectors, with needs and objectives very similar to those of Biomass. In addition, Innova carries out customized studies in each project in which feasibility tests of Stretch Hood system are carried out in its InnovaLAB test area, as well as studies on consumable and energy savings.
Ask us without commitment and we will carry out a personalized study of your project!
#WeAreYourPartner
# WeAreSustainableThinking