Grupo Kuo of México chooses Innova's Stretch Hood for its Resirene chemical division
The Kuo Group, an industry leader in Mexico, has installed Stretch Hood, our advanced cold packaging system for pallets, to its chemical division as an improvement to the end of its production line.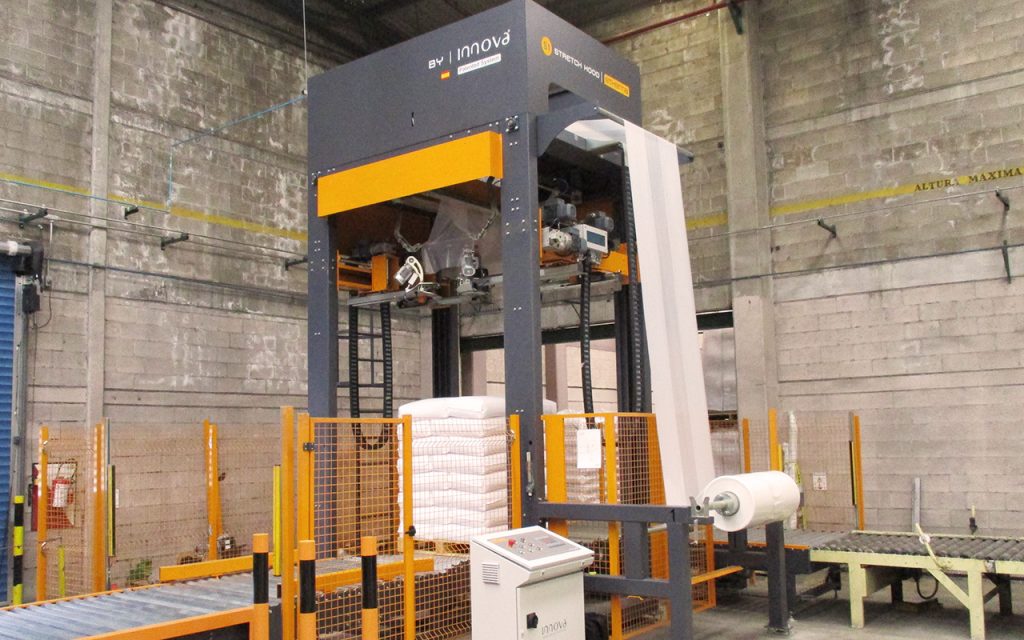 This facility, which is adapted to the type of product and plant, means that the Group has invested in the future, ensuring savings in production costs, as well as full protection and stability for loads.
Once more, Innova has positioned itself as a leader in manufacturing and reliability in packaging systems, providing the client with high added value to the end product.