Argenta achieves maximum protection and quality in its final packaging thanks to its Stretch Hood line
We achieved a final packaging of superior quality and maximum protection. We managed to reduce their use of plastic and energy. We also obtained a greater packaging effectiveness and security for the transport of their products. In summary, we manage to transmit "the heart" and philosophy of Argenta, in the packaging and logistics of their palletized product. These were the main objectives achieved in the project for Argenta Cerámica, in which we designed and installed a complete Stretch Hood packaging line at their new plant "Factoría 2" in Onda (Castellón).
1. Argenta's challenge: Maximum protection and quality
Argenta was looking to implement a final packaging solution for its recently opened Factory 2 in Onda that would offer them maximum protection, safety and quality for their palletized product. Although in its other plants the company had Shrink-Hood wrapping systems, the objective of the new line was to renew the final packaging system with a more efficient technology such as Stretch Hood.
For Argenta, the commitment to the Stretch Hood system was clear as it provides them with numerous advantages over shrink-wrap: greater savings in energy and consumables (by not using gas and using less film), greater efficiency in production, reaching up to 150 pallets/hour and a superior quality of wrapping, without folds or wrinkles. In addition, Stretch Hood is a more environmentally sustainable solution, as it reduces CO2 emissions and the use of consumables.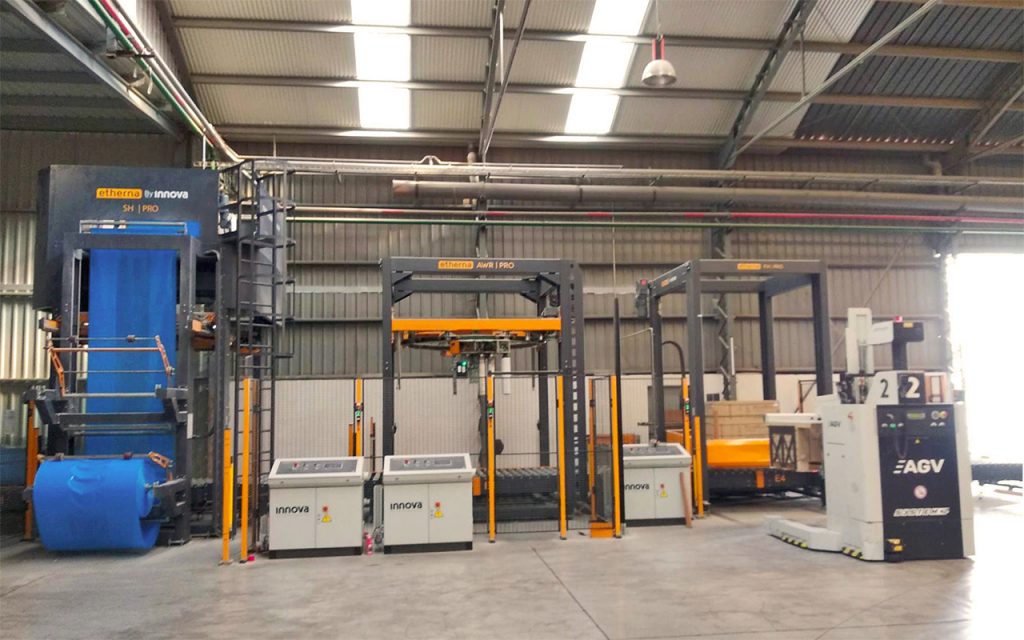 2. Innova's solution: the PRO final packaging line
Innova designed and manufactured a packaging line project for Argenta, taking into account their requirements of stabilization, compaction and final protection for the transport of their pallets. For this reason, Innova installed a complete ceramic packaging line ETHERNA by INNOVA with the following components:
Strapping system with special Compacting complement for pallet feed by AGV vehicles.
Stretch Hood Pro1 S2, with two reels of film to fit various pallet sizes, and a custom film with extra protection against external agents such as sun, dust and rain.
Complete conveying line, with roller conveyors, automatic weighing conveyors, turntable conveyors, accumulation and pallet extraction conveyors, among others.
Automatic labeling system.
The packaging line sought the total integration into the production line of the new plant and the optimization of its final packaging processes. It also allows them to join efficiently their intelligent warehouse enabling a smoother connection between their production end and their logistics.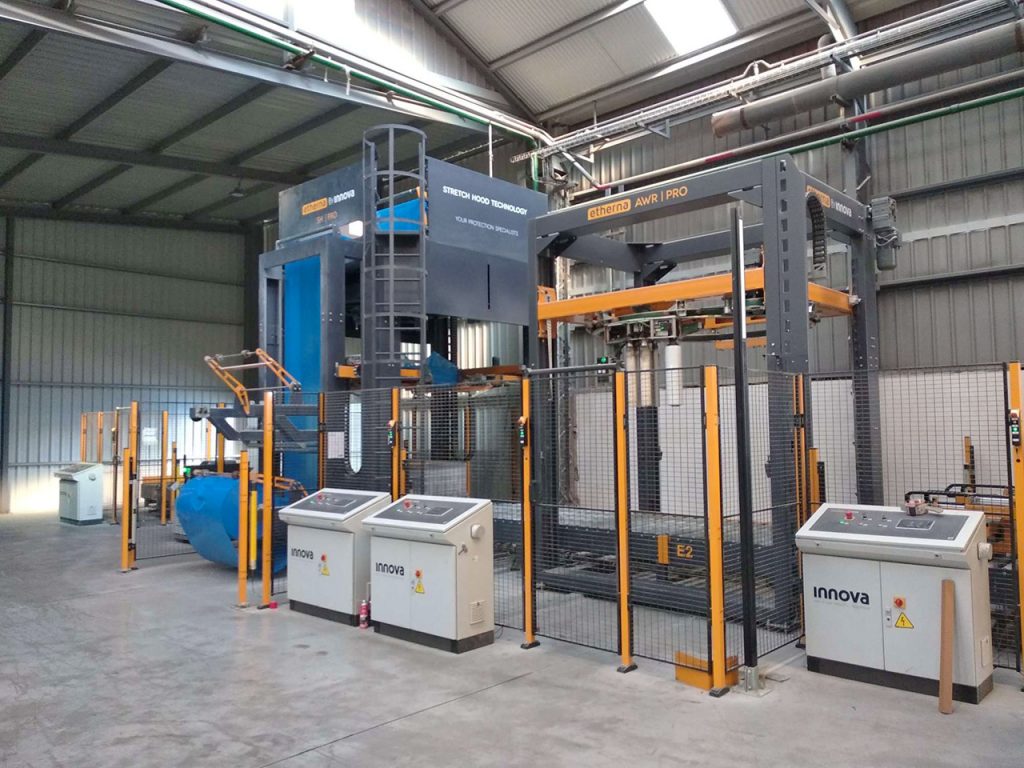 3. Results: Stretch Hood, a choice for the future
Since the installation in 2018, Argenta has managed to optimize the efficiency and protection of its palletized product in the new plant. In addition, the final product quality results have been so satisfactory that Argenta is planning other Stretch Hood packaging lines with Innova.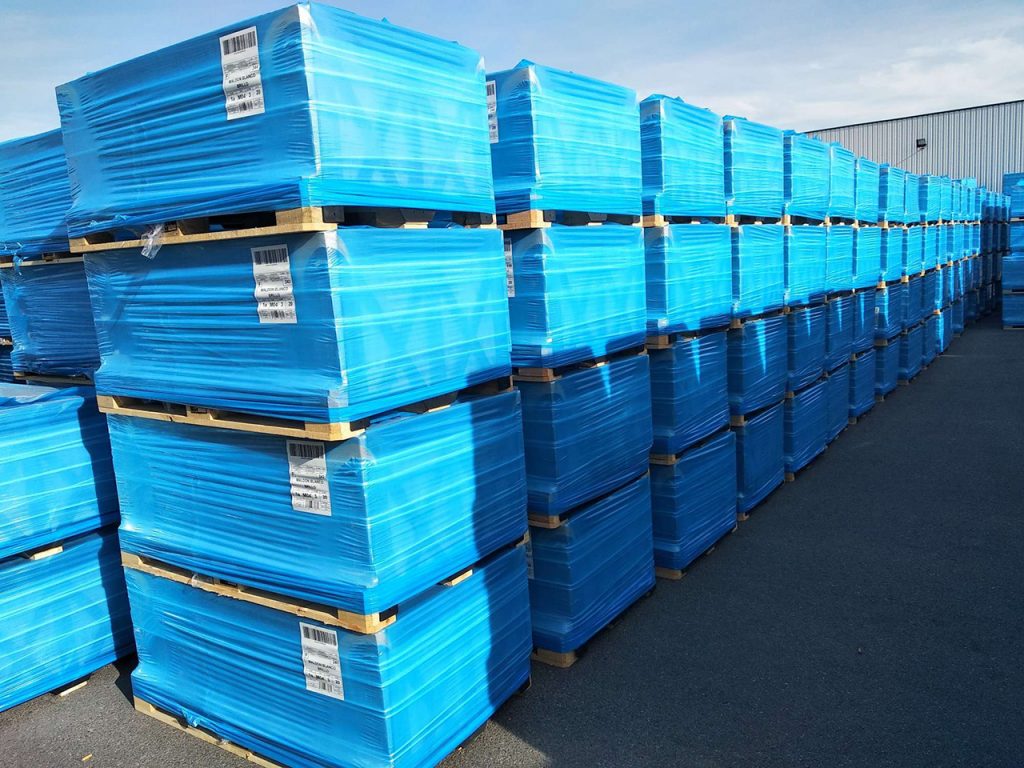 Innova would like to thank Argenta for its trust in this great project and others in the future. We are proud to continue working with a partner with whom we share a philosophy and passion for technological innovation, design, sustainability and human value.
#WeAreYourPartner
#WeAreInnova