Logistics trends 2022: Meeting the Challenges in Industrial Packaging and logistics
We embark on a 2022 full of challenges in Logistics and Packaging with an exceptional socio-economic situation. We are facing a context of multiple scenarios influenced by the pandemic, the energetic crisis, the delays in international transport, the enormous competitiveness and the increasingly demanding market demand for even faster deliveries. It is therefore essential to prepare ourselves to face these challenges through knowledge and innovation.
In today's article we help you identify challenges and opportunities in 2022 in the area of Logistics and Industrial Packaging, and how to tackle them.
Drivers of change in Covid times
The pandemic situation has forced many companies to enhance their creativity and adapt in order to provide different solutions with new innovative products and services. In this regard, there are certain drivers of change that manufacturing companies must address:
A flexible strategy must be implemented for multiple scenarios.
Flexibility is necessary to adapt to uncertainty, in time and costs, and to have alternatives in raw materials, packaging, supply chain… to ensure deliveries.
It is time to innovate not only with new technologies, but also with new business models, channels and targets.
We must prepare to compete in an economy always on sales and we need to re-launch to regain market share.
The key to this relaunch will be speed to market, the faster the better.
We must take advantage of remote work to access specialized global talent.
The digital reality is here and it is more essential than ever to implement new technologies. "The return to the Pre-Covid days is an illusion".
The top 5 logistics challenges of 2022
Let's take a look at some of the logistics trends and challenges for 2022.
1. Greater automation and robotization
Robotization and full automation are key to optimizing and preparing Logistics Centers for this scenario. Starting at the end of the line, with the packaging and preparation of goods for transport, and ending with the dispatch of the goods. Below, we highlight some of the scenarios in which automation is essential:
Automated order preparation: Reduction of errors in deliveries, greater speed.
Automated palletizing and pallet packaging: Increased speed, packaging efficiency and, above all, safety of palletized cargo during handling and transport.
Automated Warehouse: Faster location and dispatch of goods.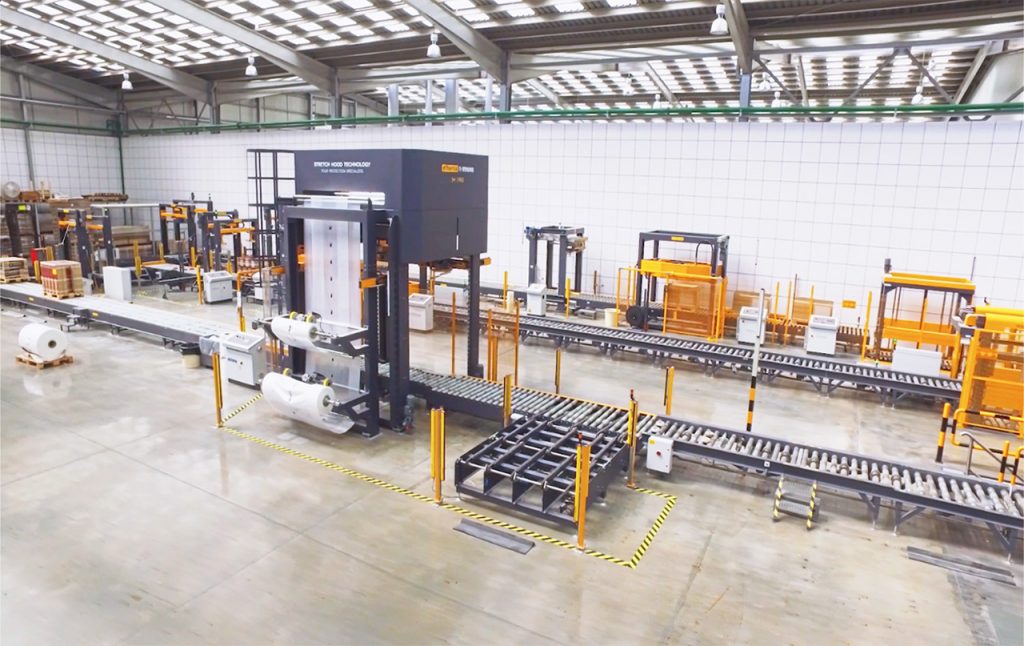 In short, the physical work of the logistics center will be increasingly dominated by automated systems, while the highly skilled personnel will be responsible for supervision and more complex or delicate tasks.
READ MORE:
Why automate the end-of-line packaging? Solving the problems of manual end-of-line processes
2. Technology 4.0 for the Supply Chain
The Covid-19 crisis has brought forward five years ahead what was to come in terms of innovation and digitalization. If before it was a competitive advantage, now it has become a necessity to remain competitive. A further step in logistics automation is the adoption of technologies such as Big Data, IoT, Predictive Analytics and Artificial Intelligence. These types of new 4.0 technologies bring greater interconnectivity and efficiency between the different parts of the supply chain.
An example would be to have 4.0 technology from the process of preparation of goods, palletizing and final packaging providing real-time information that is transmitted to the logistics center, as is the case of Innova's packaging line. In addition, machinery with 4.0 technologies provides better productivity, intelligent reporting and preventive maintenance services.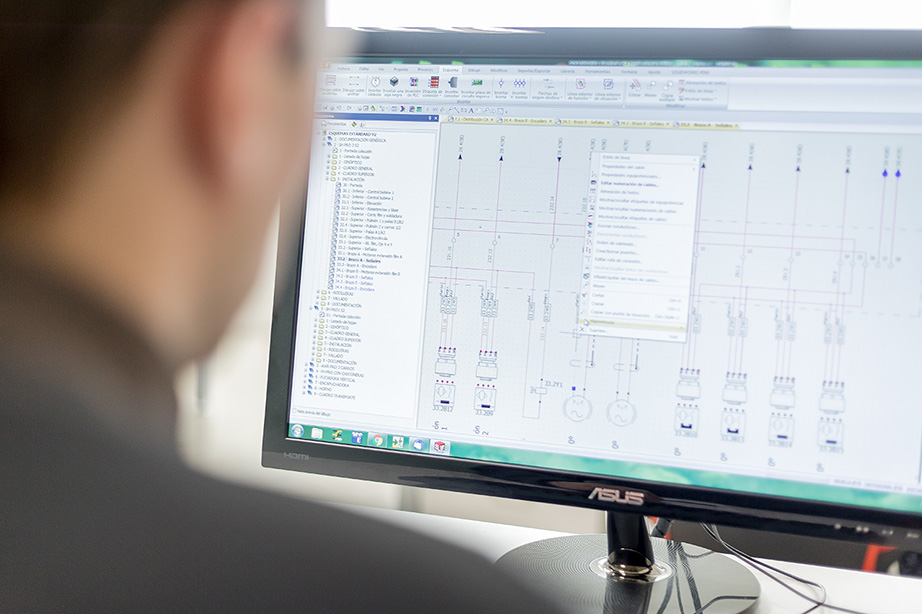 Blockchain for logistics?
As one of these innovative technologies, blockchain technology is starting to be used in the logistics process to organize supply chain information in blocks. In international transport, blockchain offers opportunities in large supply chains, where a multitude of agents are involved, allowing absolute traceability in real time. In short, Blockchain technology improves logistical transparency and guarantees that each operator in the supply chain will fulfill its commitments in the process.
3. Professionalization and digital talent
One of the great opportunities for companies and professionals is the demand for specialized logistics workforce with advanced technical skills. Some of the most sought-after profiles will require experience in Process Automation, Big Data analysis, ICT knowledge, IoT, Blockchain, etc. But this will not only be a demand for large companies, but also medium-sized warehouses will require more qualified personnel in IT and Quality technicians.
Many companies are already making the move to a more hybrid remote workplace, so having digital talent around the world will not be a problem.
4. Immologistics and Smart Warehousing
A different challenge for 2022 and the coming years will be to solve the problems of urban industrial land shortage and the rise of real estate prices. The solution will involve the concept of immologistics, which promotes much more vertical warehousing facilities, with tall XL warehouses of more than 50,000 m2 located in industrial estates and areas far from large cities. This type of large logistics centers will be accompanied by small warehouses and logistic mini-hubs close to cities for the management of the last mile.
In line with the immologistics, it will be necessary to have automated intelligent warehouses. These types of warehouses offer high storage density by reducing work aisles and increasing storage capacity in height, a competitive advantage in a booming industrial land demand context.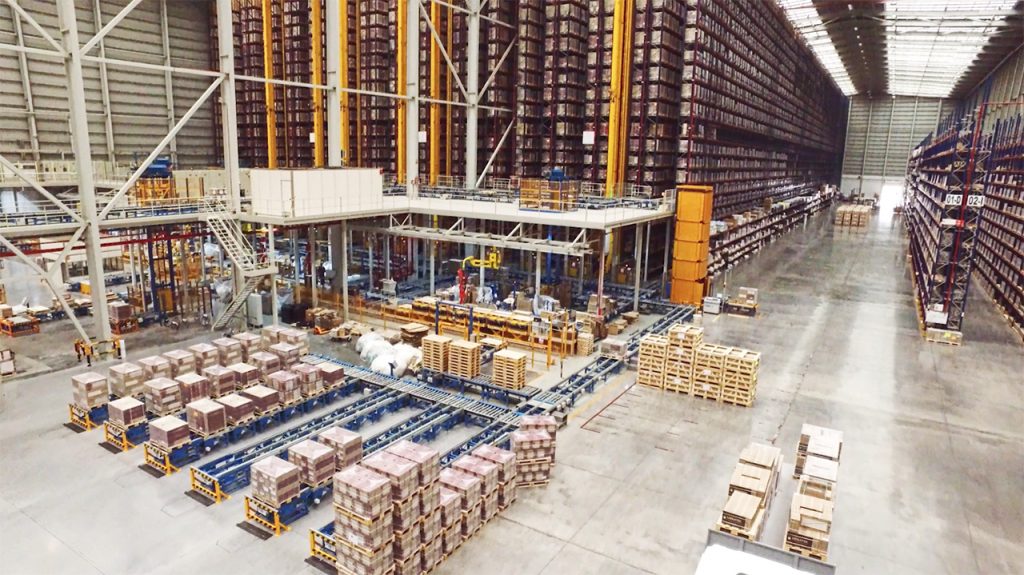 5. Green logistics: New sustainability standards
Last but not least, Green Logistics continues to be more than a challenge as the public administration is subjecting more regulations to achieve a more environmentally friendly industry.
With regard to logistics packaging materials, governments are implementing several mechanisms to reduce plastic consumption and promote recyclability. For example, these new regulations in the EU greatly impact producers, as they will now be responsible for reducing plastic and the recyclability of their materials.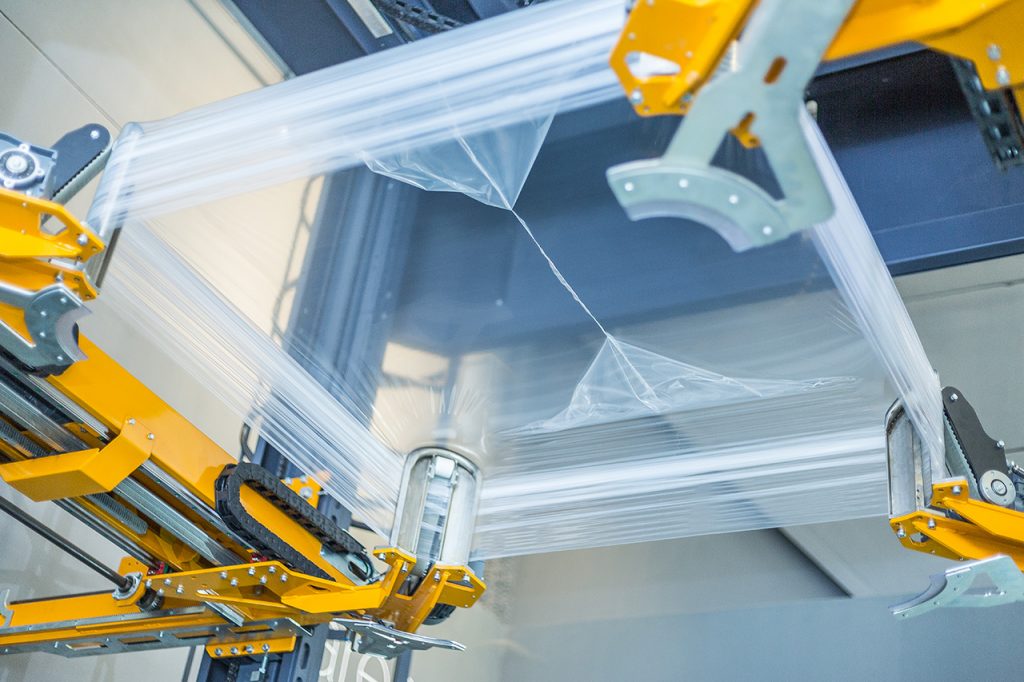 Another aspect of more sustainable logistics is the objective of reducing CO2 emissions in the shipping of goods, which affects airplanes, ships and trucks. The companies' response will be to better optimize routes and deliveries, as well as a commitment to the electric vehicles and hybrid models that help to reduce emissions.
READ MORE:
Green Industry: Why do we say Stretch Hood is the most sustainable packaging system?
In summary, the new pandemic situation has left a much more changing and unpredictable environment full of challenges for the logistics sector, but also opportunities. Being able to identify these challenges, find solutions and adapt to them will be key to mitigating the impact and standing out in the marketplace.
From Innova Group we offer specialized consultancy in Automated End of Line Packaging, 4.0 machinery and Eco Reduction of consumables. Do not hesitate to contact us without obligation.