Bestile Cerámicas relies once again on the Stretch Hood line of Innova to protect its pallets
The Spanish Ceramic sector is well aware of this: The need of a greater protection of their pallets, transport safety, more automation and savings in packaging…. These are the main requirements of the sector and the arguments that decided Bestile to trust Innova again for its second Stretch Hood packaging line. Thanks to this installation in its Factory 2 at L'Alcora, Bestile has managed to improve the final protection of its ceramic pallet, in addition to automating the packaging process in their new production plant.
Bestile is one of the traditional tile companies based in one of the Ceramic Hubs in L' Alcora (Castellón) and has trusted Innova since 2016 with the first Stretch Hood packaging line in its main plant. In 2019, with the opening of its second factory in L' Alcora, they required once again Innova's ceramic packaging line to meet their protection and safety needs.
1.  Bestile's challenge: greater protection and automation
Bestile posed to Innova the need of a fully automated packaging solution to provide stability and protection for their ceramic product, with special weight and texture characteristics.
Before installing their first packaging line with Innova, they used a semi-automatic wrapping system which did not fully protect the ceramic pallet and required manpower for its use. Bestile therefore needed a much more automated system to respond to an increase in production with the opening of its Factory 2. The key: to find a solution that would save time and costs for the packaging of a higher production of pallets.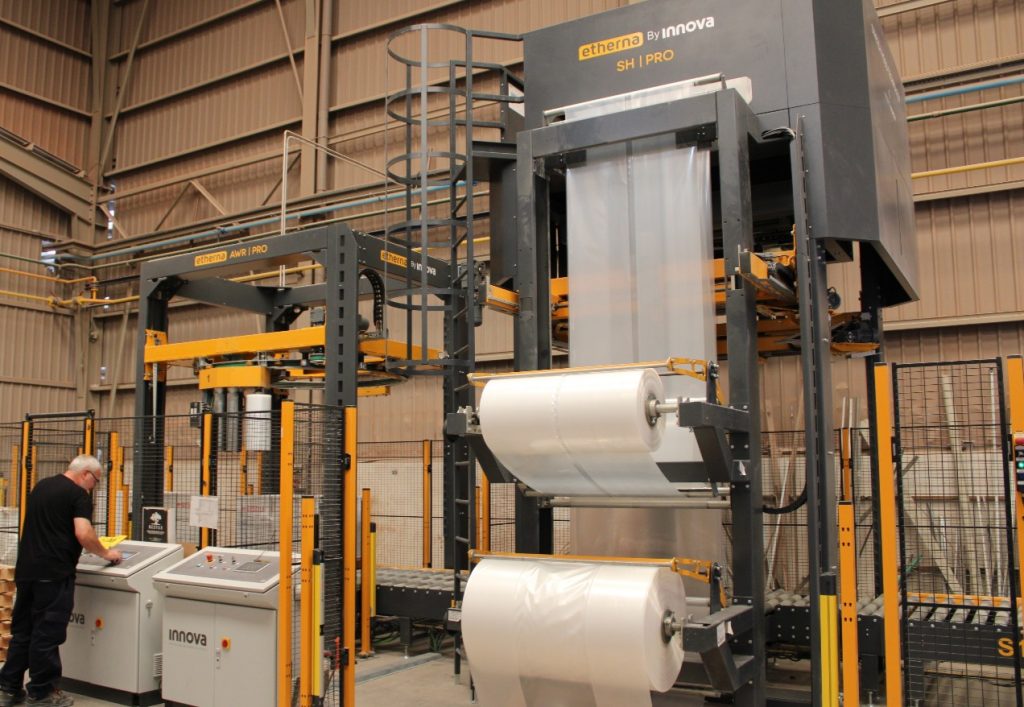 2. The solution: Stretch Hood Line
Innova proposed the installation of a packaging line consisting of an Automatic Wrapping machine, a Stretch Hood system and its corresponding conveyor systems line:
– Automatic Wrapping machine AWR|Pro:
Using the wrapping system, Innova offers Bestile an extra holding system for the special characteristics of its product, with embossed pieces that need a fixing system that adapts to the load and does not make excessive pressure. 
The Innova automatic ring wrapper works in this case as a holding complement, guaranteeing stability to the ceramic pallet thanks to its adaptation to the load and the application of the holding cord.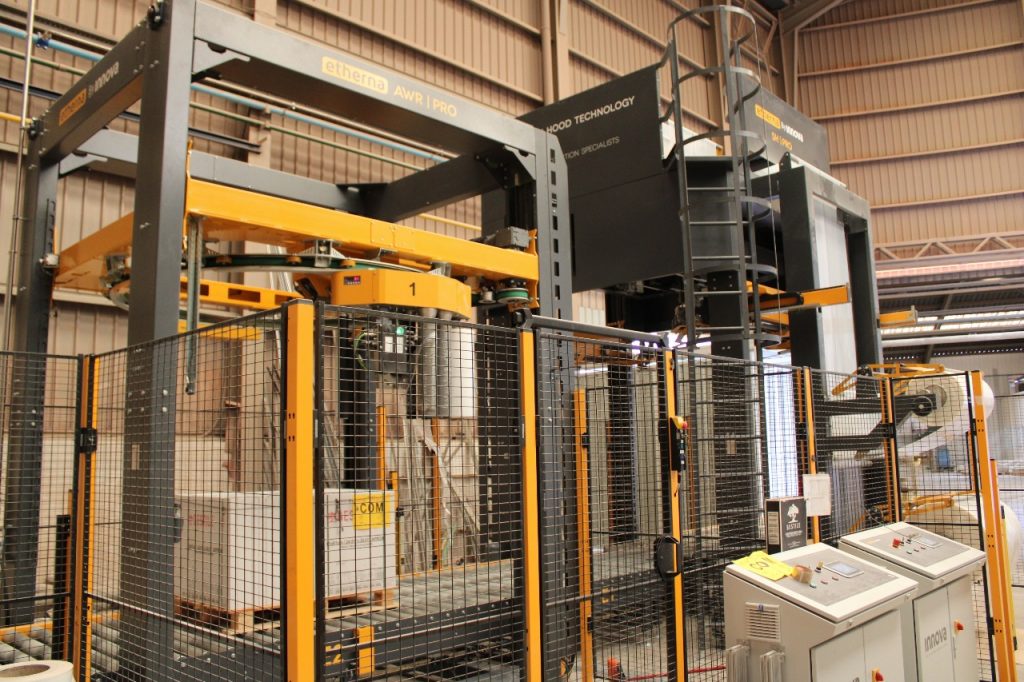 – Stretch Hood SH| Pro 1 S2: 

The Stretch Hood packaging system provides total protection for the pallet for outdoor storage and subsequent transport. In addition, the model of Stretch Hood Pro1 S2 installed in Bestile can be adapted to different types of pallet formats as it has two reels of film.
– Convenying line:
These two great packaging systems are complemented by a pallet centraliser and infeed and outfeed roller conveyors, connected to their load traffic from production and to the external warehouse.
3. Results: protection and savings go hand in hand
The installation of this packaging line gave Bestile the guarantee that the product of its new Factory 2 is totally protected and safe for storage and transport. In addition, the Stretch Hood line provides results in terms of savings, compared to the semi-automatic system used previously.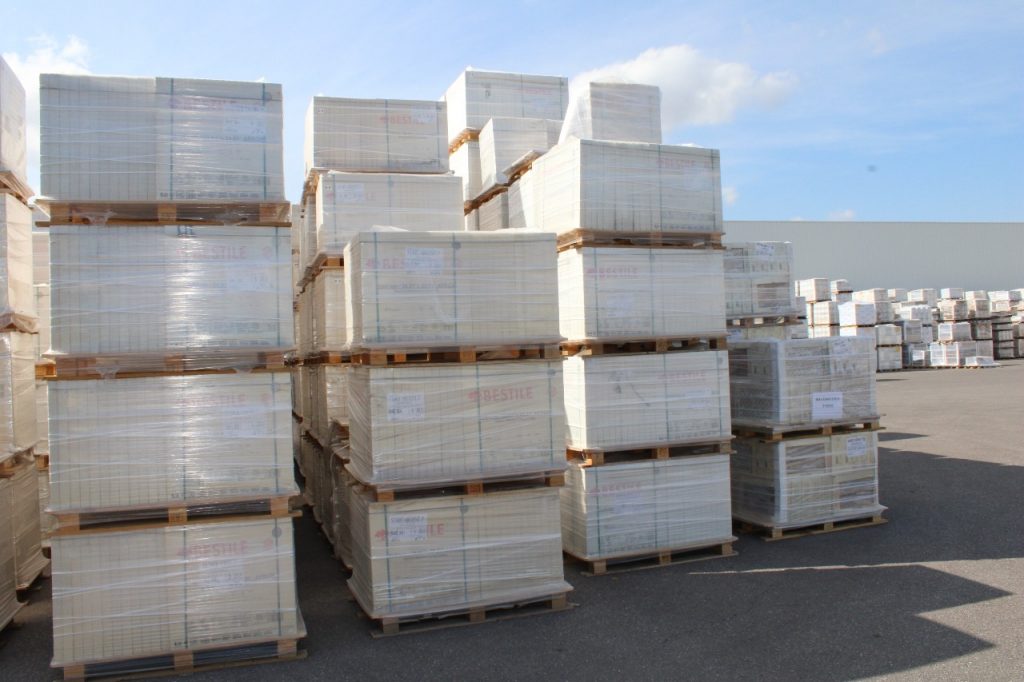 For Innova, it is a pleasure to work with companies like Bestile with whom we share a philosophy and passion for innovation and research and a common work goal of sustainability in the ceramic industry.
Thank you Bestile for trusting in Innova again for the protection of your products!
#WeAreYourPartner
#WeAreInnova