How to improve the production efficiency of your packaging line with OEE
One of the best key indicators to evaluate and improve the efficiency of the equipment in an automatic packaging line is the OEE (Overall Equipment Effectiveness). It is a crucial KPI to measure the productivity of all the processes and production systems of a company and a must for the automated end-of-line. OEE is a metric closely linked to the company's philosophy of continuous improvement, Lean methodology, and 4.0 Industry.
In today's article we will analyze OEE from the point of view of a packaging line, looking at the main drivers and guidelines to improve the efficiency of the end of line.
What is OEE and how does it affect my packaging line?
OEE measures the efficiency of production equipment by calculating various performance parameters of the machinery. The analysis of this indicator allows companies to identify their weak points in terms of productivity losses, bottlenecks, unnecessary stoppages, and even defects and rejects. As a result, it is easier for the company to implement improvements, increase the quality of production, and ultimately the level of customer satisfaction that is produced by reducing delivery times of goods, and eliminating defective units, among others.
In a final packaging line it is essential to understand the OEE in order to increase productivity and line speed, reduce packaging errors, improve wrapping quality, etc.
How is OEE calculated and what is the optimal indicator?
OEE takes into account three variables: Availability, Performance, and Quality, which are multiplied to obtain the final coefficient of performance. Let's see how they are applied on a packaging line:
Availability Indicator:
Equipment availability is calculated by dividing the productive time (time in which the equipment operates without stoppages) by the planned production time (or its theoretical availability). Planned shutdowns ( scheduled holidays, line shutdowns for planned maintenance, etc.) would not be included in this point.
In a packaging line, changes of consumables (film, strapping reels, etc.), stoppages due to rotation shifts changes, downtime due to breakdowns or failures, pallet format changes that lead to pauses in the process, etc., can be counted as non-productive time.
The result is the loss of machinery availability due to production downtime.
Performance Indicator
This performance indicator is obtained by dividing the actual production time (obtained from the Availability Ratio calculation) by the theoretical production defined according to the maximum output of the machinery or according to the process of the line itself.
In a packaging line, for example, the actual production time of the line is divided by the maximum outputs of the different packaging systems.
The figure obtained from this indicator is the loss of performance or excess packaging production time.
Quality Indicator:
Finally, the Quality parameter is the result of dividing the real production time (removing stops, defective parts, etc.) by the theoretical time to produce according to the maximum performance of the machine (real expected production). That is to say, in a packaging line, we will divide the production of correctly wrapped pallets (without faults), by the generic production time of all the pallets that have left the line.
This provides the loss of time spent on producing defective or rejected units.
Final OEE indicator
The result of the total machine effectiveness, including losses, is obtained by multiplying the three indicators of Availability, Performance, and Quality. The final indicator is expressed as a percentage, with a value between 0 and 100%, with 100% obviously being the optimum production result in which only good parts are produced, at maximum speed and without downtime.
A minimum OEE indicator is above 70%, since below this figure means that the company has many rejects, defective goods, breakdowns, and constant downtime in its production lines, resulting in a great loss of revenue.In fact, exceeding 85% OEE would be the percentage needed to achieve "World Class Manufacturing Excellence", a major milestone for many companies.
Below you will find a chart to calculate the OEE, according to the time breakdown of your packaging equipment: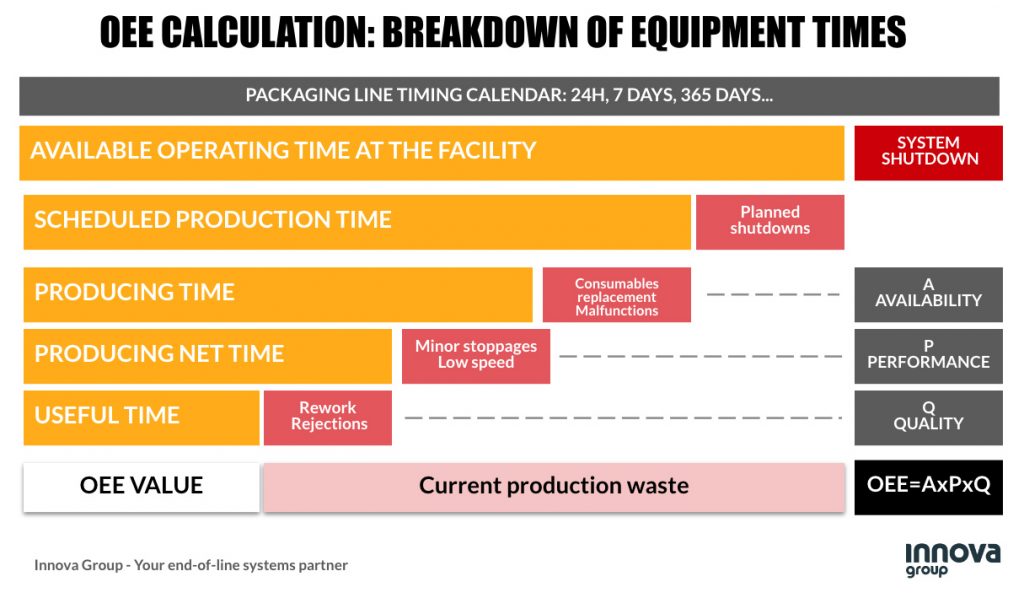 How do I improve my packaging line efficiency and OEE?
There are many aspects that influence the improvement of the line efficiency ratio, and when the OEE has a lot of room for growth there are some corrective actions that can result in a fairly quick win in the short-medium term.
From our experience as manufacturers of end-of-line systems and our experience with Lean Manufacturing methodology, we detail some key actions and guidelines to improve efficiency:
Renewal of obsolete equipment and more automation: One of the most obvious actions is the renewal of pallet packaging systems that are causing many downtimes and constant breakdowns. In the case of having non-automated processes, it is also advisable to invest in automatic packaging systems because of their multiple benefits and fast payback compared to the losses and slowness of manual processes.
Preventive maintenance: Maintenance is essential not only to reduce downtime of packaging equipment caused by breakdowns but also to improve its performance. It is essential here that the maintenance program is planned in such a way that it does not also affect a major line shutdown and that it is carried out during already planned downtimes ( i.e. seasonal, holidays).
Direct service from the manufacturer: It is recommended that the equipment manufacturer (OEM) is also your supplier of maintenance services, technical support, etc. Not only in speed and reduction of downtime but also in its extensive experience in the line to obtain better packaging of your goods (better protection, safer for transport, etc.).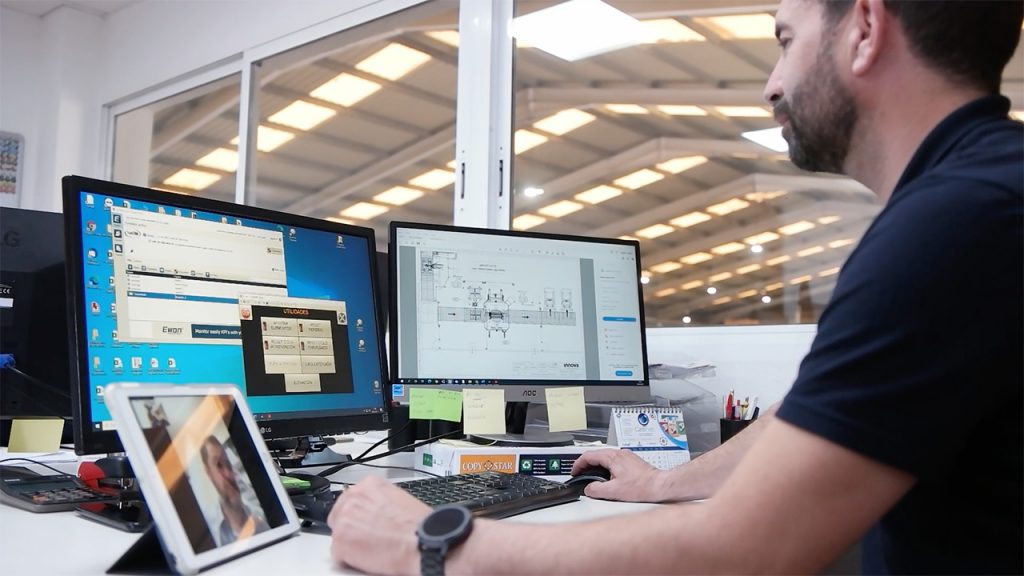 Immediate spare parts: Whether through a manufacturer that provides the service or with its own stock of spare parts, it is a key component to reduce downtime due to parts replacement.
Packaging Quality control: If the company does not have it, this is an immediate improvement point that will increase the OEE indicator. It is a matter of implementing quality control plans in the packaging process to ensure that the goods meet the quality standards required for transport and/or by the customer. Once faults and rejects are detected, they can be corrected with the help of the manufacturer and its maintenance service.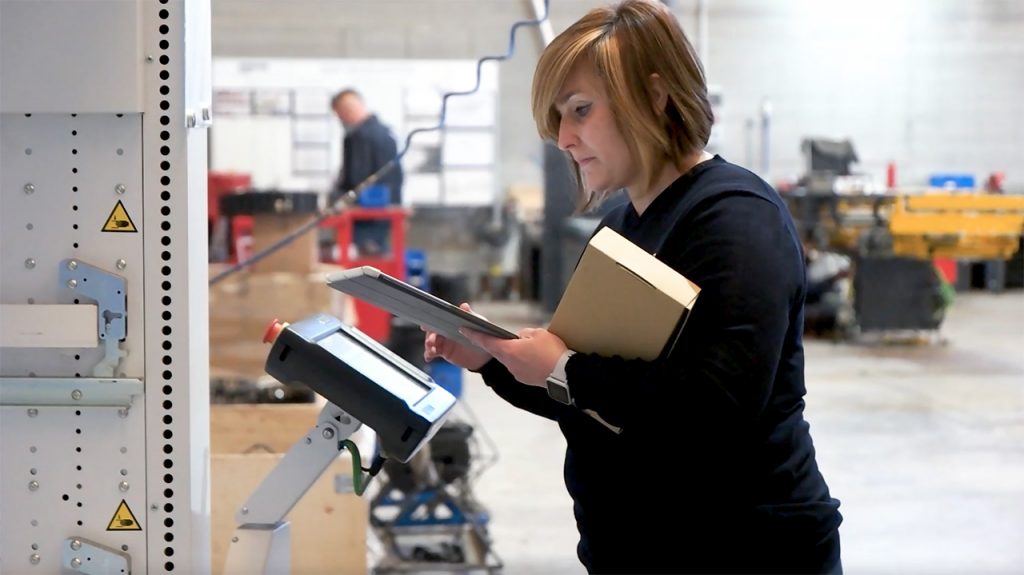 Continuous training plan: It is also key that the line's technical staff receive specialized training in the proper operation, consumable replacements, and common troubleshooting. It is important that personnel receive training not only at the start-up of the line but periodically according to staff changes and machinery upgrades.
Faster consumable changes: Another aspect of the automatic systems is that they facilitate the change of film or strapping reels to reduce downtime as much as possible. At Innova, for example, we offer systems with several reels, such as the wrapping machine with double film carriage or the Stretch Hood System with 3 film reels, to provide greater continuity in the line without downtime for film change.
Choosing one wrapping system instead of another also reduces these stops: while a conventional pallet stretch wrapper wraps between 150-200 pallets without a film change, the Stretch Hood system allows wrapping around 1,000 pallets without reel change by using less plastic per pallet and reels with a larger amount of film.
Full steam ahead! Keep it running! As in the old steam locomotives, it is advisable that the machines do not have too many stops, especially during long periods of time. A machine that is in constant production will have fewer problems due to more constant maintenance (greasing and cleaning of parts) and ultimately better performance.
In summary, as we have seen, there are many parameters that can be used to improve the efficiency of a packaging line, also applicable to any production facility. It is important to take into account this coefficient of continuous improvement to keep under control the "invisible" losses (of time and damage to goods) that at the end of the year can become a problem for production and even for the company's turnover.
At Innova Group, as manufacturers specialized in automatic packaging lines, we can advise you on the optimization of your packaging equipment, and reduction of errors and downtime. Do not hesitate to contact our technical sales team for a consultation without commitment.
Are you interested in our technical articles on packaging and logistics? Subscribe to our monthly technical newsletter!
SUBSCRIBE: