Get the most of your packaging line with a 4.0 Technical Support Service
What happens after the installation and commissioning of a packaging line? How can the technical manager get the most out of automated systems? How to avoid production downtimes from day one? The answer relies upon having a preventive maintenance plan, but also in having other Support 4.0 tools to obtain greater efficiency and performance from packaging systems.
It is important to carry out continuous preventive maintenance planning not only to prevent future breakdowns, but also to obtain a more efficient packaging process. What other measures can be taken to improve the performance of the installation?
Today we are going to look at the Maintenance and Support 4.0 trends and techniques for automated end-of-line systems that technical and maintenance managers are adopting in their factories.
Preventive and Predictive Maintenance Plans
Preventive maintenance is the main key to ensure the proper operation of the packaging machines, as it helps to identify wear and tear and diagnose preventive actions to minimize breakdowns and downtimes. There are several stages to carry out a maintenance plan with 4.0 technology components:
How to develop a 4.0 maintenance plan?
Taking the example of Innova's Support Service, it is important to execite tje maintenance plan through 4 different stages, taking the customer's needs into account:
1. Definition of the Maintenance Plan with Big Data
To start with, the maintenance plan has to be made according to each packaging line following the Big Data machine performance reports: machine specifications and history, packaging cycles, consumable use, breakdown and spare parts history, etc. among many other aspects. Thanks to 4.0 technology components, such as remote access communication or real-time machine information service, it is easier than ever to develop a preventive and even predictive maintenance plan.
Lean Methodology Planning
Once the maintenance plan has been defined according to the indicators, it is common to use business organization methodologies to plan it and executed it. In the case of Innova, for example, the Lean Manufacturing Methodology is used to organize the entire maintenance and after-sales service, so that resources, personnel, and materials are better distributed, avoiding rework and errors.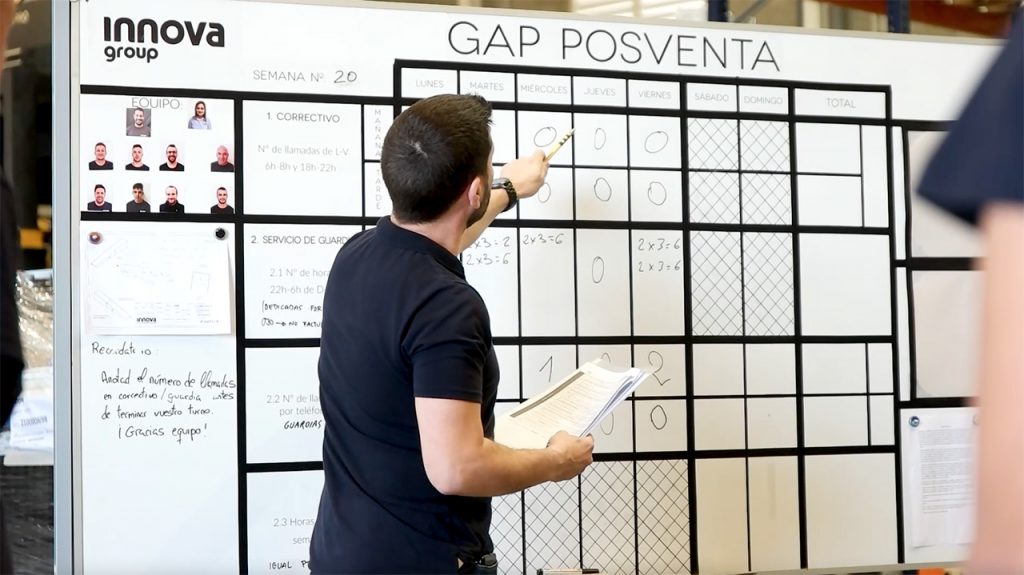 To ensure that maintenance actions have the least possible impact on the customer's production, we adapt to their downtime schedule. In Innova's case, our international support team plans all the actions from our headquarters in Spain and we carry them out from our international offices in Mexico, Brazil and other countries.
Preventive and Predictive diagnostic report
During maintenance, the technicians do a visit where they prepare a diagnostic report on the state of the machinery. In Innova's case, they prepare an Annual Technical Report where they specify preventive and predictive actions according to performance reports. This report includes both interventions and spare parts for components that need to be replaced or that may have incidents and need to be replaced.
During the diagnostic process, the technicians have the 4.0 support of our Engineering Office thanks to the remote connection of the machinery, so they can access to the interface or even program and update the PLC if necessary.
In addition to this preventive overhaul check-up, our service also includes predictive wear diagnostics of certain machine components, as in the case of the ODEN Strapping Head with its own patented technology.
Preventive actions and Smart Warehousing
At this point, it is important to have an efficient spare parts warehouse, as in the case of Innova, in order to obtain an immediate component replacement service. This type of digital storage system is essential to stockpile parts in a preventive way and to guarantee better replenishment, especially in times of shortage of electronic and mechanical components.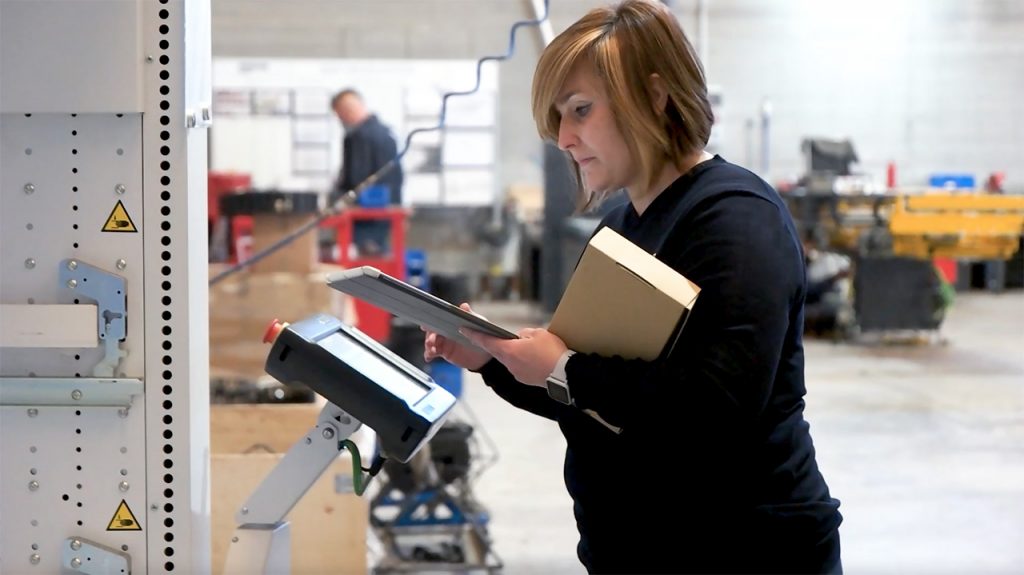 Finally, once the maintenance has been performed, we schedule the next visit, continuing with the established maintenance plan. Our 4.0 Support Service remains operative to solve any incident that may occur in the packaging lines during the rest of the year.
How often does the packaging machinery have to be maintained?
This is one of the most frequently asked questions, and the answer is that it depends on the time and use of the machinery. This is why it is important to have 4.0 reporting technology that can provide reports on the wear and tear and the performance of the automatic systems.
2. Specialized training
Broadly speaking, a brand new system requires maintenance once a year, even up to 5 years, always taking the wear and tear into account that it has undergone. After this period of time, Innova suggests having an exhaustive Maintenance Plan at least twice a year.
In addition to the maintenance plan, it is necessary to have technical personnel specialized in this type of machinery to improve the performance of the packaging line. Although an automatic line is programmed for stand-alone operation, it is necessary to have a thorough knowledge of the control panel operation, the most common alarms, and possible film-related machine settings.
Some of the most common training services that Innova offers as part of its after-sales services are:
Start-up training
The time of installation and start-up is the right time to train the technical staff to ensure a good start-up of the line. Thus, plant technical staff gain sufficient autonomy and knowledge for the operation of the machinery, and even for the immediate resolution of any minor incidents in order to take full advantage of the performance of the systems.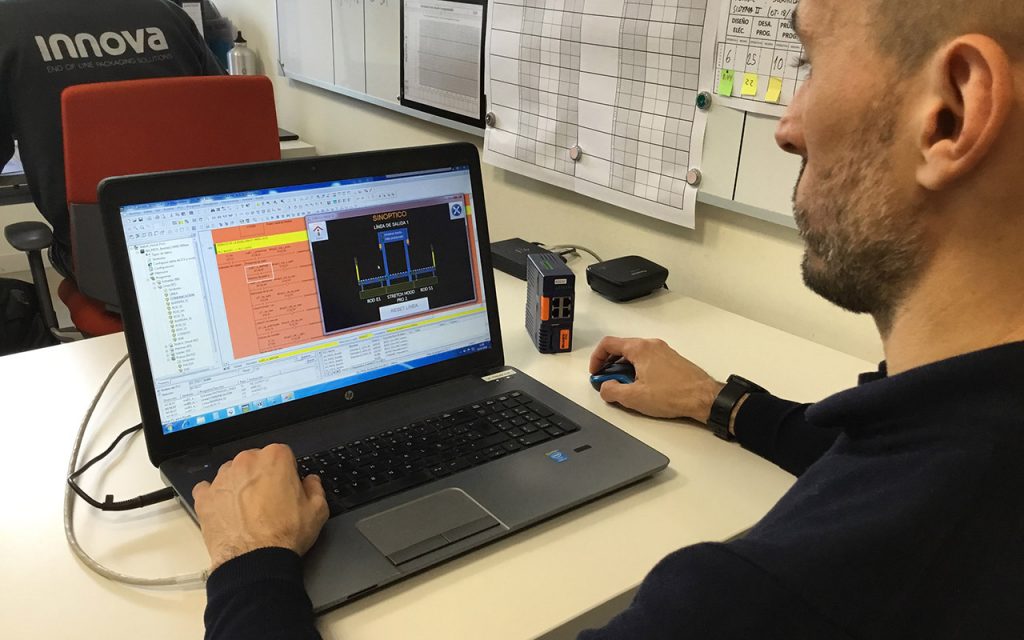 Online or remote training
With the globalization of technical support and the new hybrid working models in the post-Covid era, it is becoming increasingly common to obtain training online, live or via remote connections.
In Innova's case, we have resources and training materials in both ways, text and video formats for national and international clients. The combination of video tutorials with webinars or training by remote connection to the machine is becoming more and more frequent.
On-demand training
More and more companies are offering technical training on-demand, and not only during line start-up. At Innova, we also offer this service and suggest it whenever there are changes of technical personnel at the factory or system upgrades.
3. Technical packaging consultancy
Another important aspect to improve the performance of the packaging line is to have a technical consulting service that offers answers beyond repairs, maintenance, and training. A technical consultancy can help to further optimize the use of the machine in aspects such as:
Use the appropriate film according to the product and packaging objectives.
Consultations on film reel changes or use of machine accessories that are not often used.
Specific adjustments of the machine or packaging finish.
Questions about the machine's operation.
At Innova, this consulting service is provided by the previous request of the client. In the case of special programming or adjustments required by the engineering department, it would count as an after-sales service.
Technical 4.0 Support
The challenge of the new Smart Factory is to have fully automated and interconnected systems that provide real-time information such as Big Data. Therefore, preventive and predictive maintenance, as well as Technical 4.0 Support has become a key trend.
The objective of these services is to provide Technical Assistance more complete, faster and more efficient, thanks to the accessibility of information on the operation of the machine.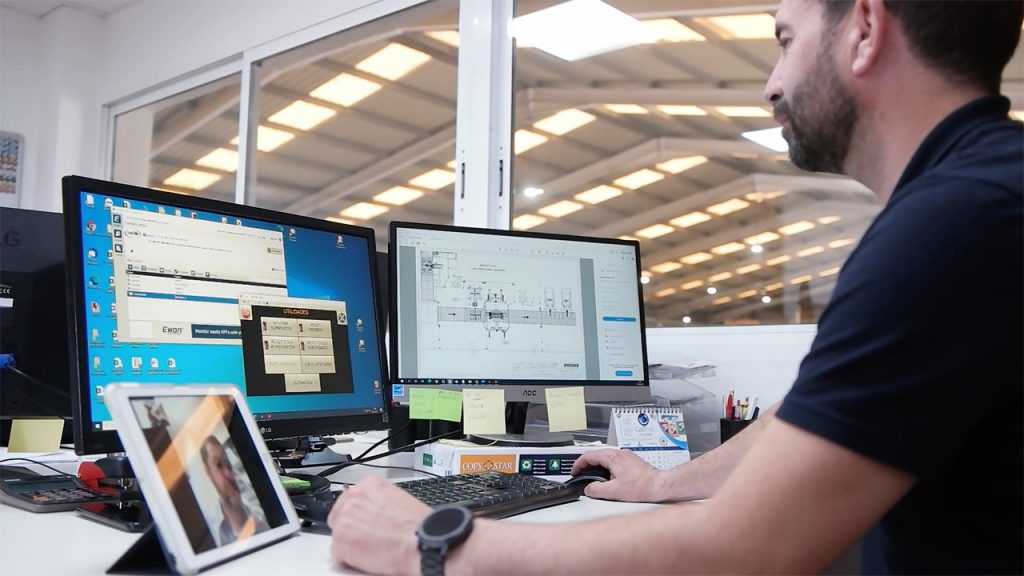 At Innova, the distance is not a limitation, thanks to the Remote Connection Service we can detect and diagnose faults anywhere in real time. When an incident is received, the troubleshooting process is the following:
The problem is checked remotely to see if it can be solved from a distance.
We check machinery performance reports and incidents history.
We carry out the corrective intervention with the pre-diagnosis done remotely.
We work together with our technical team in Spain to offer international support through our local offices in Latin America, Europe, USA, and other distributors around the world, where we have local technicals teams, stock of spare parts and preventive maintenance services.
In short, today's factories are changing faster and the automation and the new technologies are playing an increasingly important role. Therefore, it is important that manufacturers and suppliers of automated systems can offer online technical support, predictive maintenance and reporting 4.0.
Innova is ready to face this challenge, together with our customers and partners. Do you want to you join us?