Innova launches a new Strapping Head with patented technology
How to achieve greater precision and control in automatic pallet strapping? How to reduce errors and maintenance of the most used component of the strapping machines? In order to solve the most common pallet strapping problems, Innova presents its new strapping head ODEN, with patented technology. The new Strapping head represents a revolution in the automatic strapping industry, with a compact and modular design, fewer components and high quality technology for less maintenance.
In this article we introduce the advantages of this high-edge technology strapping head, which is used in the whole range of Innova's automatic strapping systems for pallets and boxes.
The advantages of ODEN Strapping head
ODEN is precision, strength, resistance, adaptability and high performance. This highly efficient strapping head has proven itself in numerous installations of automatic strapping systems by Innova Group.
Let's take a look at its most important advantages:
Strength and durability for strapping:
ODEN is a high-performance, sensorless strapping head that incorporates the latest technology in control electronics. It has two servo motors, one of them with a parking brake, which means less wear and tear and no need for sensors or clutches, thus improving maintenance during the lifetime of the strapping head.
It also has fewer pulleys, so there is less risk of strap clogging. In addition, if it collides in the strap launch, it can go back and repeat the maneuver thanks to its smart strap arrival detection system.
ODEN is a strapping head with less maintenance thanks to:
Mechanical simplicity
Reduced number of components
Sensorless system
Only two motors
Less pulleys
No clutches
Modularity
Higher resistance materials
The lightest and most compact head
Thanks to the aluminum chassis and the reduction in the number of mechanical components, ODEN is 33% lighter and 46% smaller compared to heads of similar performance. Its light weight improves the machine's energy efficiency in applications with lifting of the strapping system.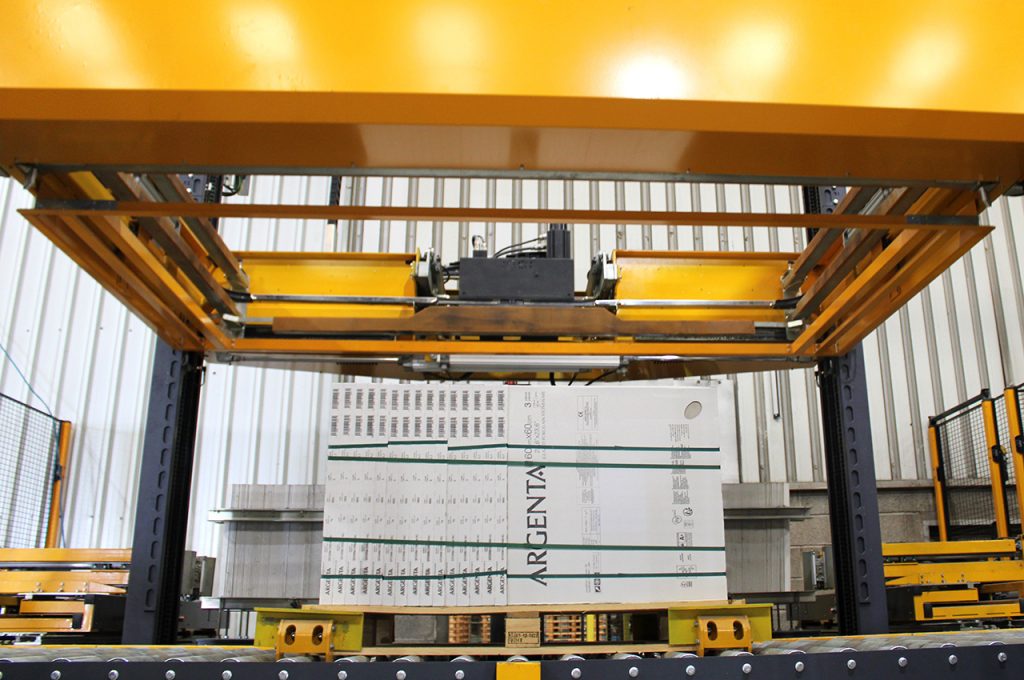 Strapping with greaster precision
The ODEN head includes torque control technology to adjust tension and pressure. According to the specifications of the load to be strapped, depending on size, geometry and resistance, the head torque control adapts the strapping tension to the type of load. It can differentiate the areas where more or less tension is needed thanks to its automatic tension settings. This prevents breakages in the product and to provides more adaptation to the client's strapping needs.
The Strapping Head of 4.0 industry
This new strapping head is also ready for 4.0 Industry. Among several featureas, it enables tracking and monitoring of strapping cycles for predictive maintenance. It also includes remote access connection for maintenance and technical support in real time remotely.
The target: To have a more connected and intelligent strapping head to offer customer service.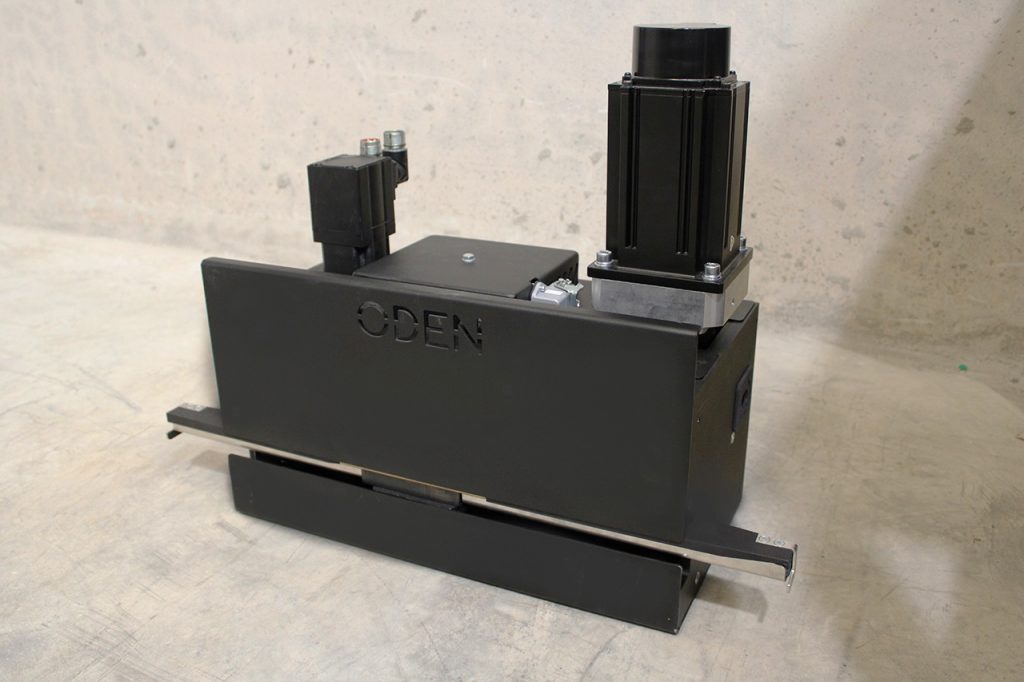 Results: Reducing cost overruns due to breakdowns
Strapping heads are one of the most high-used and stressed components on a packaging line. Thousands of strappinf operations per day fall on this centerpiece of the pallet strapping machine, witch is the one that requires the most maintenance and repairs. With the new ODEN strapping head, the number of breakdowns is reduced because it is made up of quality components, and the maintenance is also more economical. According to our Customer Service and Technical Support Manager, Heli Señoret, if we compare the maintenance of Innova's strapping head with other heads of similar characteristics in the market, the cost of maintaining it is 30% lower due to fewer parts to replace and less wear and tear.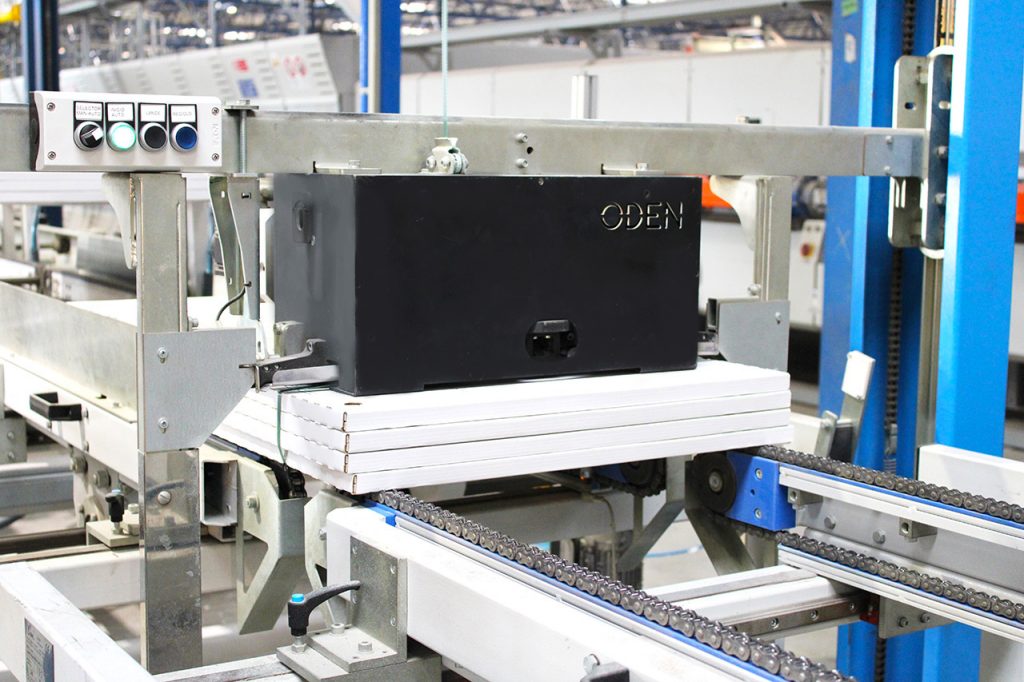 In conclusion, at Innova we develop machines and components in order to offer better performance to our customers, and the ODEN strapping head is an example of this. Our line of machines are under continuous development to offer more efficient automatic packaging, with systems increasingly connected in 4.0 factories.
Contact us without commitment for more information about the new strapping head or other industrial packaging systems. Our technical team will be pleased to assist you.