Logistics and Packaging Trends in 2023: New technologies, circular economy, and digital talent
We conclude a year in which the packaging and logistics sector has faced many challenges and is still looking for solutions. We are talking about the rise in raw material prices and in particular fuel prices, the shipping crisis, shortages of certain products, and calls for strikes by carriers… While it seems that many of these logistic challenges will not change overnight in 2023, they offer an opportunity for companies that take advantage of technological advances to invest in innovation and transformation.
This economic context of increasing energy costs is forcing companies to rethink their investments and logistics processes. To remain competitive, they will have to improve their efficiency and reduce costs intelligently, taking advantage of major industrial technological advances. In today's article, we will review some of these trends and opportunities that are increasingly affecting logistics departments.
Automation for flexible logistics
In a scenario of uncertainty, the logistics industry needs to gain agility in the face of unforeseen events with flexible logistics strategies. This type of strategy aims to establish procedures and processes so that a company's logistics department and warehouse can adapt to unforeseen events and changes with minimal impact on performance. It is easier to implement such flexible strategies thanks to end-of-line automation and predictive AI software.
An example of this type of automation is the use of RFID technology (radio frequency identification chips) for real-time data tracking and analysis. This technology requires integration of the end-of-line machinery and logistics warehouse with the company's central systems, so that data can be transmitted and analyzed.
Real-time tracking at the end of line and logistics areas makes it possible to identify and anticipate possible problems in the entire supply chain: from the moment the product is being packaged, palletized, and packed for shipment, through its storage and the entire shipment tracking. This type of technology contributes to the productivity and efficiency of the logistics chain, allowing the company to make last-minute decisions to adapt to unforeseen logistics events.
Machine Learning and AI for logistics
In line with new digital technologies, the use of artificial intelligence (AI) and machine learning (ML) is already providing extensive benefits for the logistics areas of companies. AI helps to quickly classify and organize the large amounts of data generated in logistics distribution, and machine learning helps to recognize patterns in the data and even predict problems in the logistics chain before they occur.
Some of the process improvements brought about by Artificial Intelligence and Machine Learning:
Perform automated routine tasks without being subject to work schedules, avoiding the associated risk of human error.
Evaluating data and operations at maximum speed to increase profitability.
Creating patterns (algorithms) from incomplete or modified data to automate decision making. Algorithms learn from real threat data, allowing faster problem detection and prediction and minimal margin of error.
The rise of 5G and its incorporation in factories not only means that communication is faster, but also that more devices can be connected. In an automated end-of-line, it implies that systems are interconnected and that, thanks to the flow of data and artificial intelligence, possible errors can be predicted and a company's logistics can be optimized to the maximum.
Blockchain in the supply chain
Another disruptive technology in logistics comes through Blockchain, which is being implemented in other industries beyond the financial sector and cryptocurrencies. The Blockchain is a set of computers interconnected by a common protocol that uses a P2P network to authenticate and store information, regardless of external sources.
Some of the most interesting applications of blockchain in logistics is the traceability of the product from its manufacture, through its logistics process and up to delivery to the customer. In a long supply chain, when several agents are involved, the blockchain allows for Smart Contracts (collaboration agreements between companies) so that each operator in the supply chain fulfills its commitments in the process. In this way, real-time traceability and increased security of logistics processes are achieved.
According to the international consulting firm Gartner, the aggregate business value of the Blockchain is expected to grow to more than $176 billion by 2025. The blockchain is creating new business opportunities, as well as accelerating the verification of transactions, preventing fraud and cyber-attacks. Hence, it is going to be so important in the industry over the next few years to improve data tracking and protection, track the logistics chain, create new billing systems, etc.
Sustainable technologies and new regulations
In 2023, companies will face a context in which sustainability and waste reduction is no longer an option, but an obligation. In addition to the responsible commitment to the environment, there is the energy crisis in which we are immersed, and the new circular economy regulations that come into force in many countries in 2023. For example, new taxes on single-use plastic are forcing companies to reduce the amount of plastic in their packaging and to choose alternatives with recycled plastic components.
Thanks to automation, robotics, cloud computing, machine learning and blockchain technologies, among many others, companies can realize more sustainable processes without sacrificing efficiency and business growth.
An example of this is using automated packaging systems at the end of the line to protect the goods. Using advanced systems such as Stretch Hood pallet wrapping can save on plastic and energy, making it the most sustainable packaging system. Moreover, in the case of Innova's packaging systems are Industry 4.0 ready, with the possibility of transmitting performance data to the customer's cloud system for further processing with AI or ML.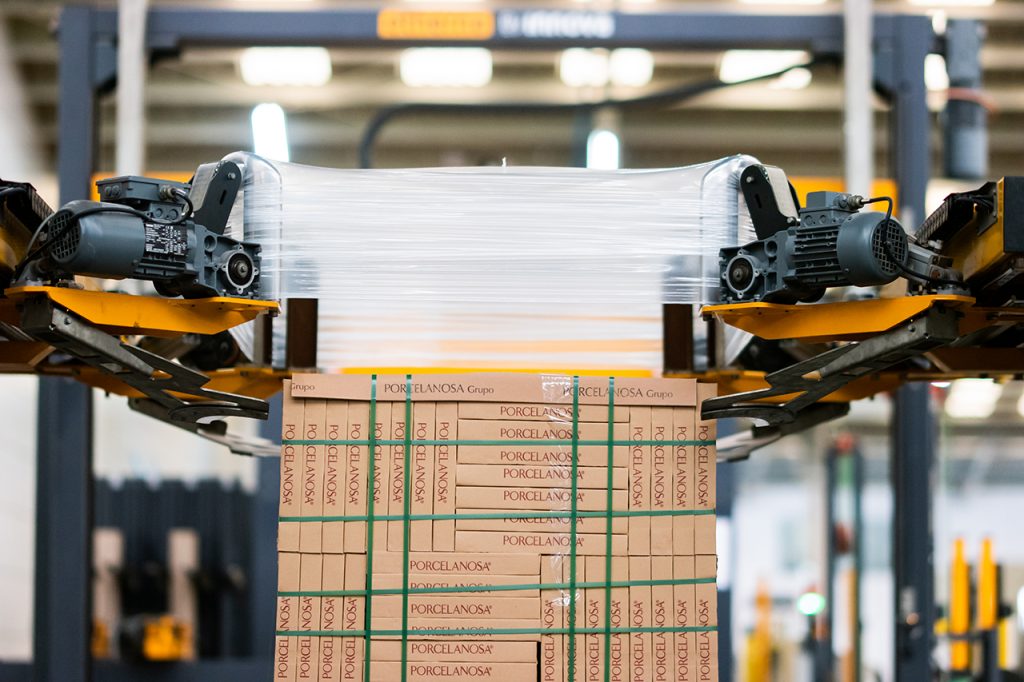 Specialized digital talent
Last but not least, all these new technologies require an increasingly specialized labor talent with advanced knowledge in IT, AI, etc. But although there is a growing demand for these more technological profiles, there is still not a large supply of workers with the necessary knowledge.
The industry is changing very fast and this makes certain skills obsolete and it is necessary to look for new ones, for this reason now it will be valued aspects such as the speed of learning and adaptability of employees. Many companies have already decided to implement their own training and specialization programs for their personnel to fill the new positions required for logistics in order to fill this gap in specialized talent. Some of the most sought-after profiles are professionals with experience in process automation, Big Data analysts, quality technicians, experts in IoT, AI and blockchain, etc.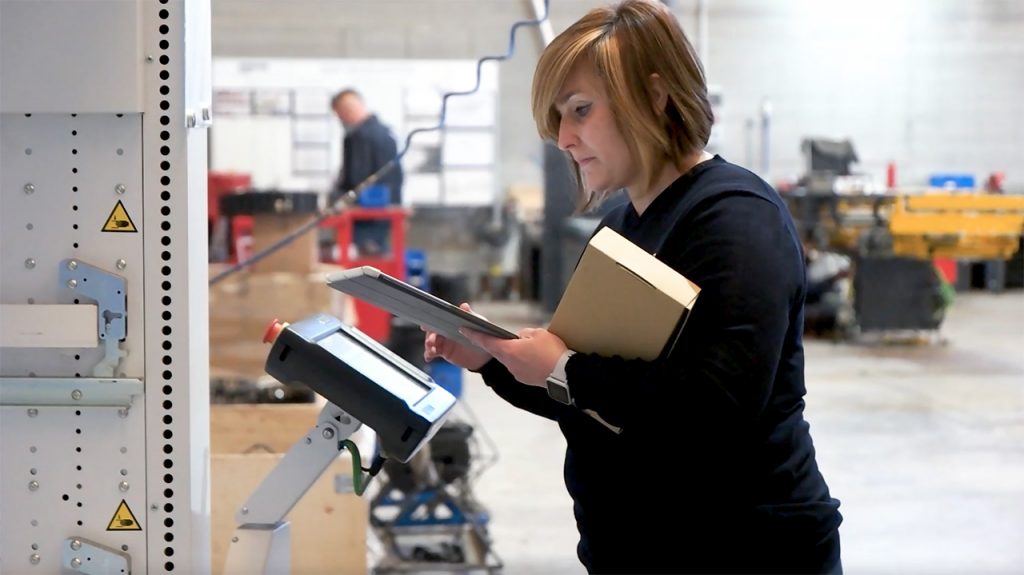 In conclusion, these new technologies and digitalization in the industry transform such challenges into competitive advantages. Those companies that manage to implement these new digital opportunities will be able to take advantage of Big Data and explore innovative solutions that will allow them to save time and money in their logistics processes.
Thanks to the benefits of the digital revolution we are currently experiencing, companies of all sectors and sizes have a great opportunity to take advantage of the challenges that 2023 and the coming years will bring.
SUBSCRIBE TO OUR BLOG
And you will receive our monthly newsletter with the latest news and trends about packaging industry and logistics. Simply include your e-mail address bellow: